December 17, 2022 8:00 pm - 12:00 am
Putnam Place, 63a Putnam Street, Saratoga Springs, NY 12866
Doors: 7:00pm
Show: 8:00pm
Ages: 21+
Tickets: FREE SHOW!
Come join us in celebrating Nippertown owner, Jim Gilbert's birthday with a free show by Super 400 and Sirsy!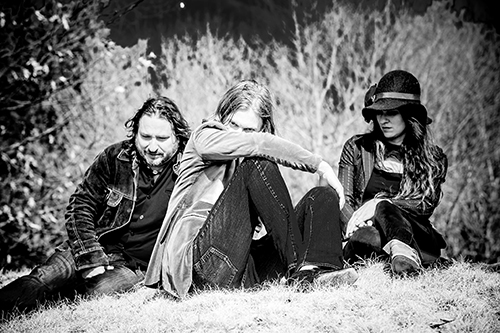 Super 400 is Joe Daley on drums, Kenny Hohman on guitar and vocals, and Lori Friday on electric bass. The band formed in 1996 in Troy NY, and quickly gained legendary status in the Capital District of New York. Super 400 has an electric and relentless approach to their live shows, intuitively blending a classic 60s-70s heavy rock vibe with contemporary melodic pop mastery to create something uniquely their own.
Tours both in the US and abroad started a chain of bootleg recordings that have been traded and coveted around the world. Their international following sold out over 20 shows across Europe on their last tour. The love affair between the band and their hometown of Troy reached a milestone when they were honored by Mayor Harry Tutunjian's declaration of February 25, 2006 as "Super 400 Day in Troy," coinciding with the ten-year anniversary of the band's first jam in a Troy warehouse loft. Super 400 recorded their most recent full-length, 'Sweet Fist', at legendary Ardent Studios in Memphis, TN, and followed the release with their biggest US tour to date. They've appeared on national television in the US and abroad, written music for top-rated shows on American television, and continue to light stages with their love and intense passion for playing. Super 400 was inducted into the Capital Region Eddies Music Hall of Fame in 2022, as well as receiving the honor of Best Rock Band.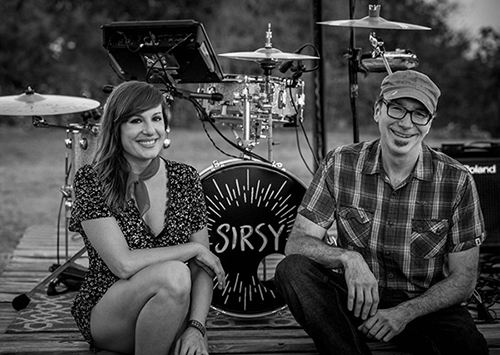 Sirsy is an indie pop-rock duo with lots of heart, soul, & sass. Hailing from Upstate NY, Sirsy wows crowds at 250 shows per year all over the US. Sirsy is fronted by singer-songwriter & drummer Melanie Krahmer (who also plays bass on a keyboard with her drumstick). Mel's bandmate, husband, co-writer, & bestie is Rich Libutti. Rich plays a well-loved and road worn Rickenbacker through a pedal board full of vintage effects (& bass on a pedal board with his feet). These 2 multi-instrumentalists manage to sound like a full band and somehow do it all with big smiles on their faces. Their live shows often include heartfelt stories, dance parties, and nerdy jokes. Sirsy's fans have supported the duo through the pandemic, their 11 records, and Mel's 2 bouts with cancer. So, every show is like a celebration for this couple and their fans. Come celebrate life with them! And as always… May the force be with you.
Sirsy has warmed stages for: Maroon 5, Brandi Carlile, Grace Potter, Train, Collective Soul, Cheap Trick, Lifehouse, Spindoctors, Blues Traveler, Patty Smyth and many more. Their songs have been featured on HBO, PBS, MTV, and on Showtime's hit TV show "Shameless". Their last several records were produced by Grammy-Winner Paul Q Kolderie. The Boston Globe calls Sirsy "the little band with the big sound" and the SXSW Music Blog says "Sirsy's not just a 2 piece but a head scratching WOW!"
"SIRSY is your favorite band, you just don't know it yet." – Rochester City Newspaper.
Website: www.sirsy.com