August 26, 2022 9:00 pm - August 27, 2022 12:30 am
Putnam Place, 63a Putnam Street, Saratoga Springs, NY 12866
Doors: 8:30pm
Show: 9:00pm
Ages: 18+
Tickets: $22 
** Click Here to Purchase Tickets **
If David Byrne is one of the geniuses of modern times, then Start Making Sense is a tribute to genius. The musicians in this 6 to 7-piece Talking Heads Tribute take pride in faithfully recreating the music of Talking Heads entire career. Together they bring much of the Heads unique live show to the stage, with front man Jon Braun as a spot-on David Byrne, giving you a "once in a lifetime" experience. Prepare yourself for a rockin', funkin', danceable celebration of the new-wave art punk you loved from the 80's !!!
Band Website: www.startmakingsenseband.com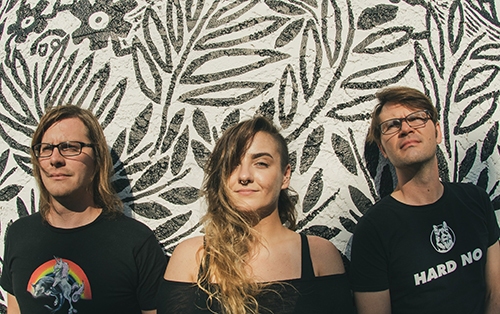 There is a door, a door you unlock with a key. This key comes in the form of a band. A band from another dimension – a dimension of not only sight and sound but of mind. This band takes you into a land of both shadow and substance, through the smallest crack in the sidewalk that is our consciousness – the gray space which is the middle ground between light and shadow, science and superstition. This band lies between the pit of man's fears and the summit of his knowledge. This band, is Ruby Dear.
Her name, Jenny Founds. Her occupation: singing siren wielding an axe of lead fronting Ruby Dear. At present: plotting domination over the worlds consciousness through conjuring simultaneous head banging and internal reflection throughout man kind.
His name, Jesse Braun. His occupation: hypnosis through low end vibrations of the rock variety. At present: absorbing incredible amounts of information on the human condition through documentarian research in the quest of changing the landscape of human music consumption.
His name, Jonny Braun. His occupation: detonating percussive explosives in the ears of the general public with the goal of minor fatalities. At present: traveling the globe feeding the affliction of viral curiosity to regurgitate his experiential souvenirs in the form of life shattering grooves.
A rock band. A trio. A sound like no other.
Website: www.rubydearmusic.com