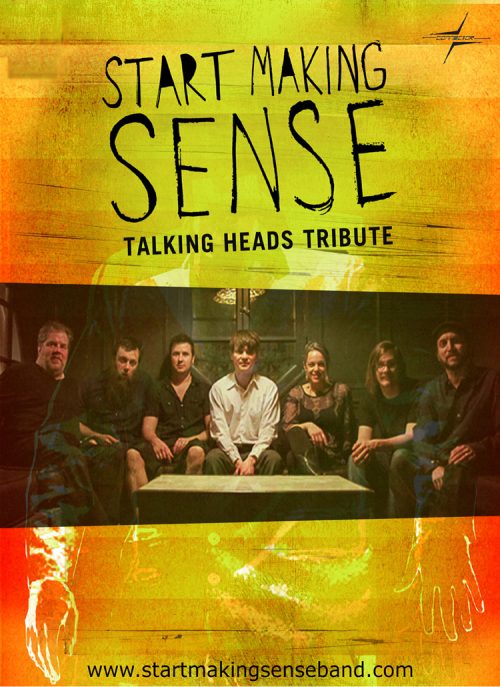 June 5, 2021 8:00 pm - 11:00 pm
Putnam Place, 63a Putnam Street, Saratoga Springs, NY 12866
Doors: 7:00pm
Show: 8:00pm
Ages: 21+
Tickets: A limited number of socially distanced tables are available for parties of 10, 6, 4 and 2. Table reservation prices are based on the rate of $30 per person.
** Click Here to Purchase Tickets **
* Masks will be required upon entry (and any time you are standing) in accordance with NYS guidelines, but you may remove your mask while you are seated at your table. 
If David Byrne is one of the geniuses of modern times, then Start Making Sense is a tribute to genius. The musicians in this 6 to 7-piece Talking Heads Tribute take pride in faithfully recreating the music of Talking Heads entire career. Together they bring much of the Heads unique live show to the stage, with front man Jon Braun as a spot-on David Byrne, giving you a "once in a lifetime" experience. Prepare yourself for a rockin', funkin', danceable celebration of the new-wave art punk you loved from the 80's !!!
Band Website: www.startmakingsenseband.com