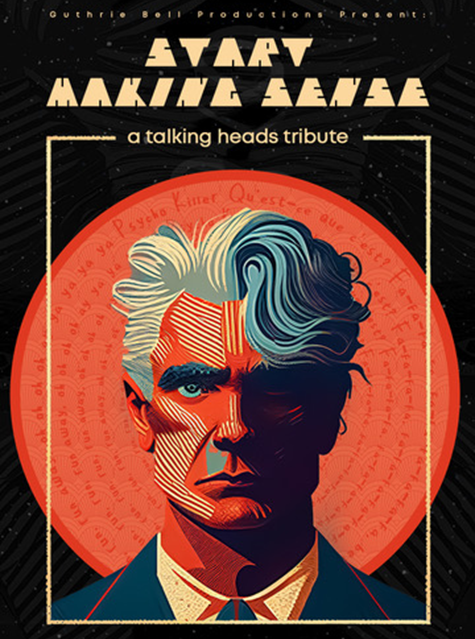 May 5, 2023 9:00 pm - 12:30 am
Putnam Place, 63a Putnam Street, Saratoga Springs, NY 12866
Doors: 8:00pm
Show: 9:00pm
Ages: 18+
Tickets: $22 Advance / $25 Day of Show
** Click Here to Purchase Tickets **
If David Byrne is one of the geniuses of modern times, then Start Making Sense is a tribute to genius. The musicians in this 6 to 7-piece Talking Heads Tribute take pride in faithfully recreating the music of Talking Heads entire career. Together they bring much of the Heads unique live show to the stage, with front man Jon Braun as a spot-on David Byrne, giving you a "once in a lifetime" experience. Prepare yourself for a rockin', funkin', danceable celebration of the new-wave art punk you loved from the 80's !!!
Band Website: www.startmakingsenseband.com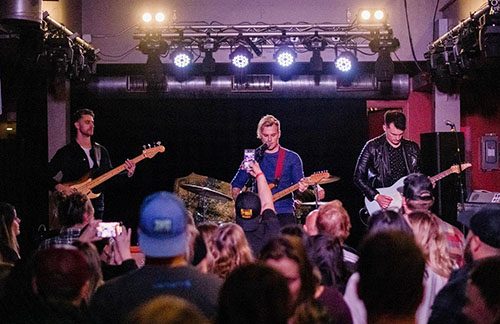 Lehigh Valley local favorites Atlassian formed in the winter of 2015, when Nickolas Kossup and Anthony Belcaro were playing early acoustic versions of their songs. It was then in the spring of 2016 that a fuller version of the band was formed with Keyboardist Brad Murray. The band began to really blossom with the addition of their long-time musical confidant and lead guitarist Aaron Michael Brown of the band Saint Slumber. A fuller sound and visual aesthetic were needed and was finally resurrected when they asked art director and bassist Dave Meyers to help make their vision come alive.
Together Atlassian has been passionately working to create visually striking content, a memorable live show with healthy amounts of improvisation that not only solidifies the band's professional skills but proves they are worthy of the praise they get.
Atlassian gained over 100k plays over Spotify and Apple in their first year alone and received millions of video plays from their viral video on TikTok.
Atlassian is a perfect listen for fans of The Killers, Lord Huron, Kings Of Leon, Wilderado, and Briston Maroney.
Website: www.atlassianmusic.com