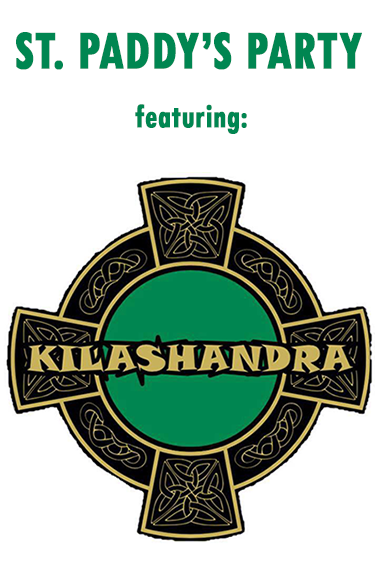 March 16, 2019 1:00 pm - 4:00 pm
Putnam Place, 63a Putnam Street, Saratoga Springs, NY 12866
Doors: 12:00pm
Show: 1:00pm
Ages: 21+
Tickets: FREE SHOW!
Kilashandra is an Irish rock band that mixes traditional and modern Irish music with twists of funk and soul. Ranging from acoustic fiddle to electric guitar, Kilashandra offers a unique sound that is sure to get the crowd up on their feet and dancing!
Originally from the Capital Region, Kilashandra was formed in 2016 by Paul Graves, Christian Frese, and Chris Gil (of the Three Irish Tenors). Starting at local venues such as the A.O.H. Albany, the band quickly developed a need for more sound. Through mutual friends, Greg Engel was called in to provide the fiddle that we all know and love today.
The first large show the guys played was at the North Country Goes Green Irish Music Festival, in Watertown, New York. It was here where they invited Adam Karian to play electric bass on stage with them. The rest, as they say, is history!