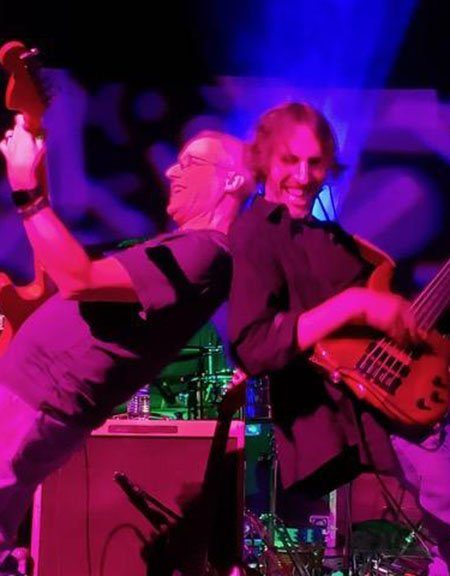 January 11, 2020 9:00 pm - 1:00 am
Putnam Place, 63a Putnam Street, Saratoga Springs, NY 12866
Doors: 8:00pm
Show: 9:00pm
Ages: 18+ (note: $5 surcharge for attendees under 21)
Tickets: $20 Advance / $25 Day of Show
(All ticket profit from this show will be donated to help Ted Marotta pay for his daughter's, recently-diagnosed, cancer treatment)
** Click Here to Purchase Tickets **
 Ominous Seapods :  Meeting in the late '80s while attending college in Plattsburgh, New York, the members of the neo-jam band Ominous Seapods soon found themselves at the head of a grass roots following fueled by their more than 200 live appearances each year. Just as Vermont's Phish took their cue from the Greatful Dead's endless touring and grass roots mailing list, the Ominous Seapods are at the forefront of a movement of newer jam-inspired, guitar dance bands (others include God Street Wine, Juggling Suns and the Disco Biscuits).After dropping out of college the members of Ominous Seapods, Max Verna (guitar, vocals), Dana Monteith (guitar, vocals), Tom Pirozzi (bass), Brian Mangini (keyboards) and Ted Marotta (drums), relocated to Albany and thrust themselves into the local scene by constant live appearances and the release of a live album, Econobrain, on Ripe & Ready Records. More live appearances followed and the group branched out playing the east coast, southeast and, eventually, the west coast before releasing their first studio album, Guide To Roadside Ecology. They followed …Roadside Ecology with Jet Smooth Ride, produced by their friend Lo Faber from God Street Wine, an album that furthered their sound to include folk and funk.
In 1995 the group reached a pinnacle of popularity with articles in Spin, the Village Voice and the New York Times lauding the new movement of jam bands that included moe. and Rusted Root as well. By building a grass roots following through tape trading and a 10,000+ mailing list, the band was able to stretch their influence beyond upstate New York, playing sold out shows in Toronto, Chicago and Montana. Combining the offbeat humor of Frank Zappa with the guitar-driven sound of the Allman Brothers, the Ominous Seapods have remained a cut above the countless jam bands that have sprung up in since the early '90s. Although the melody lines and lyrics of the group's three previous releases may show room for improvement, their musicianship is without question and the guitar interplay between Verna and Monteith is second to none.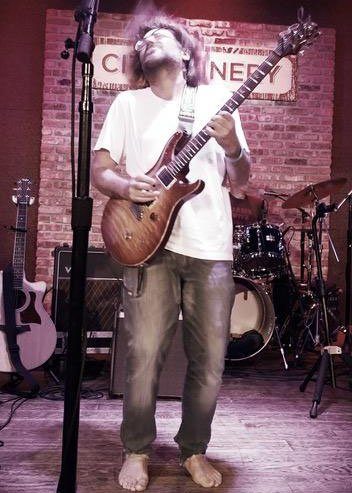 Lo Faber is a musician and a college professor. He co-founded the influential New York City jam band God Street Wine. Though each member of the band has composed some of their songs, Faber is the primary songwriter and band leader. He and Aaron Maxwell share lead vocal and lead guitar duties.
His mother Ellen Faber played in a bluegrass band when he was young and he recalls that his mother's band "rehearsed directly under my bedroom and I remember many night when I couldn't sleep all night for listening to them practicing their harmonies and learning new tunes." He grew up in rural Belle Mead, New Jersey and in high school began by playing the bass and later the guitar in several bands around Princeton, New Jersey with future God Street Wine drummer Tom Osander. One band, Aid To The Choking Victim, briefly included Blues Traveler bass player Bobby Sheehan.
For a time in the mid 80's after graduating high school he worked for the family business, the Eberhard Faber GmbH pencil company, but was "pretty miserable wearing a suit and selling pencils" and by 1986 he'd enrolled at the Manhattan School of Music to study jazz with future God Street Wine bassist Dan Pifer. By 1991 the band had built a large following playing clubs in New York City such as The Wetlands Preserve and Nightingales bar, and in 1992 began what would become several years of touring and recording.
God Street Wine broke up in 1999 and Faber has since developed solo projects which include the rock musicals Henry's House (2001) and Friday Night Freakshow (2003).  Soon after writing Henry's House he toured for a year with members of the Ominous Seapods as the Lo Faber Band playing material from Henry's House and God Street Wine. On July 9 and 10 of 2010 God Street Wine reunited its original lineup for two shows at New York's Gramercy Theatre. The concerts were a benefit for the National Multiple Sclerosis Society. Faber pursued a Ph.D in early 19th-century American History at Princeton University. After earning his doctorate in 2012, he became a Visiting Assistant Professor of History at Loyola University New Orleans. From Spring 2015 until his departure at the end of the 2019 school year. Faber was the main professor of Loyola's Music Industry Department for the Intro to Music Industry courses.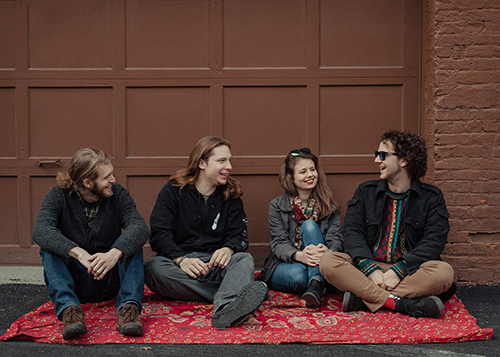 Experience Glass Pony's high-energy psychedelic groove circus. With a wide variety of influences, from 60's and 70's rock and funk to 80's post-punk, 90's jamband and 00's indie and post-rock, the band provides a unique and entertaining experience with a focus on live performances that incorporate danceable grooves, interesting set lists, and creative and compelling improvisation and songwriting.
Band Website: www.facebook.com/GlassPonyBand