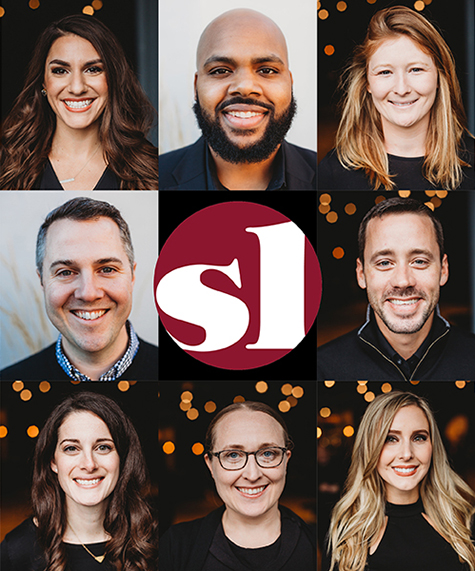 December 12, 2019 6:00 pm - 9:00 pm
Putnam Place, 63a Putnam Street, Saratoga Springs, NY 12866
Time: 6pm – 9pm
Tickets: $100 (50% of your ticket purchase will be donated to one of the charities listed below)
** Click Here to Purchase Tickets **
Get ready, Saratoga! The next issue of saratoga living hits newsstands on December 6, and we're giving you an exclusive sneak peek of one of the issue's most important features: our first-ever "10 Under 40" list, the young people we feel are the future of philanthropy in Saratoga Springs. The honorees are philanthropists Dave and Stephanie Collins, representing Wellspring; the Saratoga Performing Arts Center's (SPAC's) Junior Committee, consisting of Amanda Ettinger, Ashley Budd, Caitlin Goetz, India Adams, Katrina Railton and Samantha Kercull; Aliza Pickering, vegetable manager at Pitney Meadows Community Farm; Meredith Woolford, executive director of the Saratoga Hospital Foundation; Amanda Vance, Thoroughbred trainer, New Vocations Racehorse Adoption Program; Carmine DeCrescente and Matt DeCrescente, both representing Alzheimer's Association of Northeastern New York; Krystle Nowhitney Hernandez, deputy director of the Saratoga County Economic Opportunity Council; Jahkeen Hoke, co-founder and chief development officer of 4th Family; Lizzie Hunter, senior manager, community development at the American Cancer Society; and Mark Duffy, community engagement leader for SEFCU's Holiday Sharing Program.
To honor these wonderful individuals and their charities/nonprofits, saratoga living will be hosting its first annual Saratoga Gives Back event on December 12 at Putnam Place from 6-9 pm. Fifty percent of your ticket purchase goes to the charity or nonprofit of your choice, from the options above. To learn more about the wonderful organizations that our host committee honorees have chosen to raise funds for at our Saratoga Gives Back event, click here.
To purchase tickets to the Saratoga Gives Back event, click here.