January 31, 2020 9:30 pm - February 1, 2020 1:00 am
Putnam Place, 63a Putnam Street, Saratoga Springs, NY 12866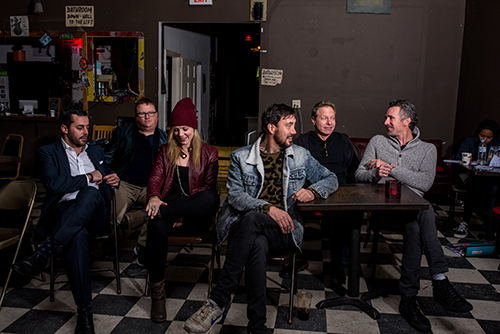 Doors: 8:30pm
Show: 9:30pm
Ages: 18+ (note: there is a $5 surcharge for attendees under 21)
Tickets: $12 Advance / $15 Day of Show
** Click Here to Purchase Tickets **
Rustic Overtones is a seven piece rock band from Portland Maine that boasts a discography spanning 20 years. The bands unique version of indie rock is strongly influenced by soul music, garage punk, jazz and psychedelic music of the 60's and 70's.
Best known for their energetic live shows and perceptual songwriting, they have collaborated and recorded with David Bowie, Ray Lamontagne, Eric Krasno, among others, and lyricist and frontman Dave Gutter is a prominent songwriter, having penned songs for Aaron Neville, Susan Tedeschi, Derek Trucks, Eric Krasno, Res, Gramatik, Carlos Santana, and Eric Clapton.
"A unique sound steeped in both Earth, Wind and Fire-style funk and late-era Beatles psychedelia." – Rolling Stone
"Rustic's firepower-a skintight rhythm section, soulful keyboards, stinging guitars, funky horns and the potent, complex, and totally engrossing voice of frontman Dave Gutter" – Billboard Magazine
Band Website: www.therusticovertones.com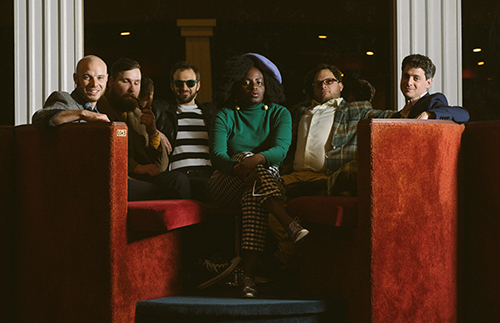 Traditionalists or progressives? Fronted by the charismatic Jamaican-born singer and songwriter Nee Nee Rushie, the seven-piece New York band The Big Takeover plays original music that is rooted in and reverent toward the genres and rhythms of Jamaican pop: reggae, rocksteady, ska. They are devotees of Desmond Dekker and the way the old school did it.  At the same time, The Big Takeover crosses lines and blends traditions like global pop fusionists. Their deceptively complex arrangements and big hooks connect with the spirit of Motown and the uptown sophistication of the 21st century retro soul and R&B revival scene.
That rich sound, along with their rigorous performing schedule and studio work, has been paying off. In 2018, the Big Takeover completed a successful 12-state tour. They were enthusiastically received by 10,000 at Omaha's Jazz on the Green festival. They delivered an outrageously infectious and nuanced acoustic performance on the popular reggae-centric Sugarshack Sessions. Meanwhile, their current standalone single "Rainboots" has scored big with the discerning tastes at National Public Radio. The Big Takeover has appeared live in studio on several NPR stations, while "Rainboots" is in rotation on all of them.
Band Website: www.bigtakeoverband.com