September 4, 2021 8:00 pm - September 5, 2021 12:30 am
Putnam Place, 63a Putnam Street, Saratoga Springs, NY 12866
Doors: 7:00pm
Show: 8:00pm
Ages: 21+
Tickets: $8 Advance / $10 Day of Show
** Click Here to Purchase Tickets **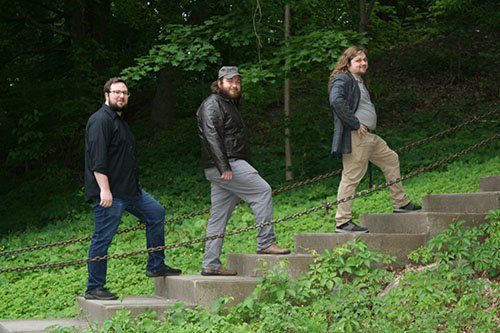 "You sound like Tom Waits beat up Billy Joel" – Fan at Desperate Annies
The suits. The suave. The sax. Thanks! leaves audiences with a show to remember whenever they hit the stage. What started out as three guys in a basement, has continuously built into a theatrical, reflective and dramatic performance that moves fans of all ages.
The six-piece rock outfit features rhythmic piano, melodic bass lines, jazz-influenced drums and a tight three-piece horn line laced with a deep, soulful vocal and rocking lead saxophone. Dressed to impress, Thanks brings a touch of class each and every night, embracing the art of performance to create a show-stopping atmosphere.Fronted by multi-instrumentalist (piano, keys, saxophone) Andrew Grella and woven together by bassist Andrew DeWolf and drummer Ben "Chunk" Martin, the group
embodies the collaboration of all three artists talents. The band has recently added a three-piece horn section to fill out their sound. Playing in venues up and down the state of New York, the bands reach has gone as far north as Glens Falls, NY and as far south as New York City. From dive bars to full stages, Thanks brings a palpable energy to the stage that is sure to leave an impression and entertain.
Band Website: www.thankstheband.us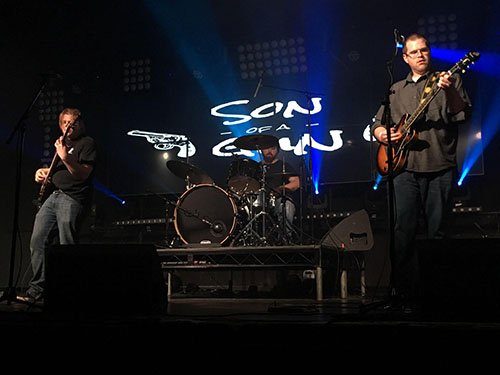 Late 2018, Ben , Rob and Tyler formed Son of a Gun. Bringing a jam sensibility to straight-ahead Rock & Roll. The power trio from the Capital Region has been bringing the fire on stage across NY state. With the Shutdowns in 2020, the band saw that as an opportunity to write and record. Ready and willin' to power on, keep an eye out for shows in your area.
Band Website: www.sonofagunband.com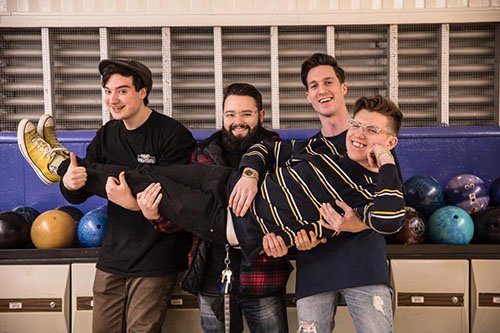 Get ready for Ride The Movies! Ride the Movies are a four piece Alternative Rock band from Saratoga Springs, NY, with a mission to bring their music to the world.
It all started in 2017, when founder and frontman Noah Chieco stepped out from behind the drum kit to assemble a new kind of band. After many auditions, the band formed and released their debut album, "The End of Who I Was" on August 17, 2018. This record hosts live favorites such as "Hollow", "Insomnia", and "Straight Shooter". Following many local shows and an expansion of the lineup, the band wrote and recorded their full-length sophomore record during Noah's last year of college. "Atomic Shakedown" was released on December 13, 2019. This record hosts live favorites such as "Rock 'N Roll", "All Ears", "Chemistry", amongst others. Both "The End of Who I Was" and "Atomic Shakedown" helped form the band's sound and begin to build traction until the beginning of the COVID-19 Pandemic. During the inital quarantine, the band released a B-Sides EP as well as a live record in the studio, "Live at Wandering Sound". All of the band's releases to date have been written, recorded, mixed and mastered all by frontman Noah Chieco and the band at his Saratoga Springs recording studio, Wandering Sound Studio.
The band secretly recorded a 24 Song follow up to "Atomic Shakedown" during the lockdown, which became their third record, "Moondrive". Released on July 23, 2021, this album is a blast of energy and sound, and features the brand new singles, "Coast to Coast", "Give Me The Strength", "In Or Out", and many more.
Band Website: www.ridethemovies.bandcamp.com