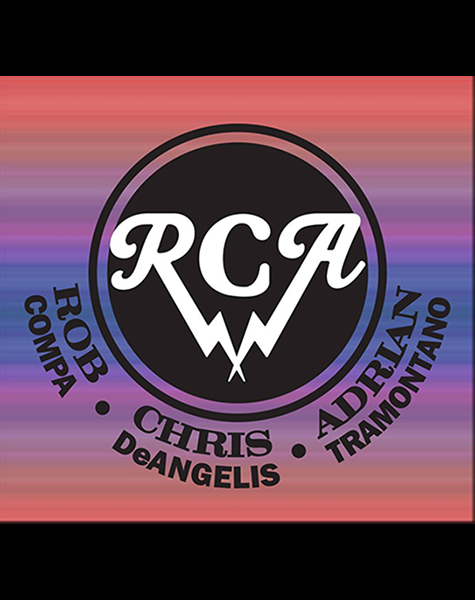 April 4, 2020 9:00 pm - April 5, 2020 1:00 am
Putnam Place, 63a Putnam Street, Saratoga Springs, NY 12866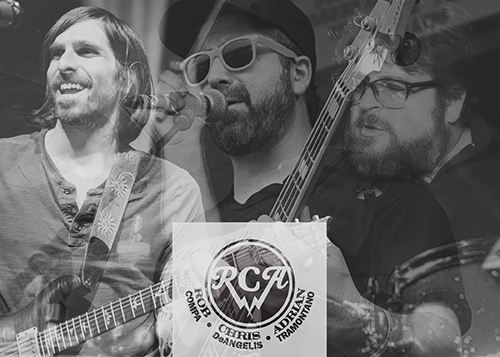 Doors: 8:00pm
Show: 9:00pm
Ages: 18+ (note: there is a $5 surcharge for attendees under 21)
Tickets: $12 Advance / $15 Day of Show
** Click Here to Purchase Tickets **
** This show has been postponed due to the ongoing COVID-19 pandemic and government mandate.  We are working on rescheduling the show and will update you as soon as we have a new date confirmed.  We apologize for any inconvenience but your safety and well-being are our top priority.  Please be safe out there!
RCA (Rob, Chris and Adrian) is lovechild of long time Jam scene mainstays Dopapod and Kung Fu. Dopapod Guitarist Rob Compa longed to be part of a classic Power Trio, so when one of his favorite rhythm sections in the world, drummer Adrian Tramontano and bassist Chris DeAngelis, announced that they'd have some free time in 2020, the three musicians eagerly put plans in motion to play create a new project. Of course, they'd played a handful of shows together under other monikers, but the acronym that their first names created was just too good not to use.
As far as style, Neither Rob, Chris or Adrian are quite sure exactly what they'll sound like on any given evening. Anything can happen, but all three musicians perform at a level where they are completely comfortable getting on stage with little or no plan and still having something magical occur.
Essentially, when one comes to an RCA show, they can expect to see three musicians who are absolutely on their game every night, and who thrive on the massive respect each player has for the other's talents and creativity.
Band Website: www.facebook.com/RCA.Rob.Chris.Adrian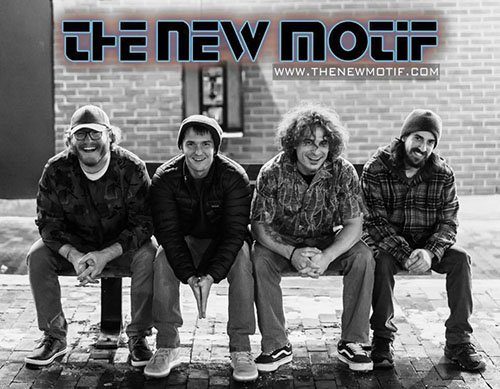 The New Motif is an eclectic jam/funk band, infusing deep psychedelic grooves with improvisational techniques. The ambitiously crafted keyboard mastery, expressive saxophone and immaculate guitar shredding meld into a dynamic fusion. Their intricate funky bass and drums render addictive grooves binding band and crowd creating the "reciprocal boogie." Live performances of their extensive original repertoire spawn multifaceted jams and memorable moments.
Band Website: www.thenewmotif.com