April 6, 2018 9:30 pm - April 7, 2018 1:00 am
Putnam Place, 63a Putnam Street, Saratoga Springs, NY 12866
Doors: 8:30pm
Show: 9:30pm
Ages: 18+ (note: there is a $5 surcharge for attendees under 21)
Tickets: $10 at Door
Led by nationally acclaimed Keyboardist Waynard Scheller, Rainbow Full of Sound has emerged as one of the country's favorite Grateful Dead / Jerry Garcia tributes.  Waynard has performed with Grateful Dead members : Bob Weir, Donna Jean Godchaux / Hot Tuna members : Jorma Kaukonen, Jack Casady / members of RatDog, Further and many others, as well as (3) U.S. Tours on keyboards with John Kadlecik ( Dark Star Orchestra and Further ) with the John Kadlecik Band In 2015 and 2016.  Joining Rainbow Full of Sound for this show will be Andy Morse of The Wheel.

Band Website : www.rainbowfullofsound.com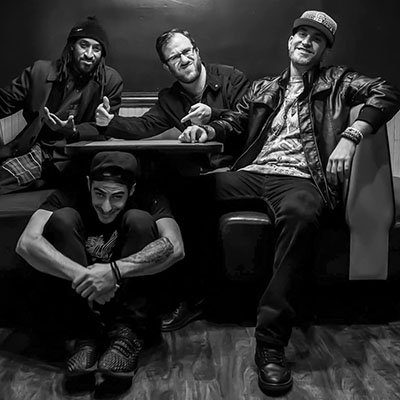 Fans across America are talking about Syracuse-based Sophistafunk, the product of three multi-talented musicians — Adam Gold, Jack Brown, & Emanuel Washington — who combine spoken-word artistry, old-school hip hop, & funky rhythms to create a unique live band experience.
The band met in 2007 and rapidly evolved into a national-touring live act. Known for their HUGE sound (created by only three members), the band has won over crowds with a captivating stage presence and tight musicianship. Rooted by old school funk / hip hop, the trio explores electronic dance grooves while infusing each tune with soul and positively charged lyrics. Sophistafunk is a multi-genre tour de force, jam packed with vintage tones and live instruments.
For six years, this road warrior band has been hitting the pavement and blowing minds across the United States. They've collaborated live with greats spanning Bernie Worrell (Parliament/Talking Heads) to Nikki Glaspie (Beyonce/Dumpstaphunk) and were featured on Diners, Drive-Ins and Dives when Gold's restaurant and music venue, Funk n' Waffles, was featured on the show on December 25, 2012. Host, Guy Fieri, dug the band so hard, they've since played his birthday party in Santa Rosa, CA and became the first band ever to play the International Home and Housewares Convention in Chicago, IL on March 3, 2013, by Fieri's personal request.
Sophistafunk has played high-profile venues including The Blue Note Jazz Club (NYC), The Boom Boom Room (San Francisco), The Belly Up (Aspen), Brooklyn Bowl (NYC) and more and supported acts including Soulive, G. Love, Foreigner, Trombone Shorty, Ivan Neville's Dumpstaphunk, EOTO, Marco Benevento and more. They've also gained attention from publications including New York City's Village Voice and Beyond Race Magazine.
Band Website: www.sophistafunkband.com