October 17, 2019 9:00 pm - 1:00 am
Putnam Place, 63a Putnam Street, Saratoga Springs, NY 12866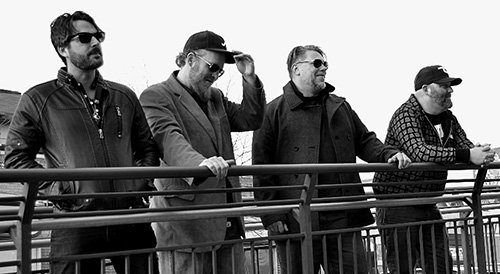 Doors: 8:00pm
Show: 9:00pm
Ages: 18+ (note: there is a $5 surcharge for attendees under 21)
Tickets: $15 Advance / $20 Day of Show
** Click Here to Purchase Tickets **
Based in Athens, GA, Perpetual Groove is a long time well established touring act with an enthusiastic fan base and international critical acclaim. PGroove's music has been described by their fans as anthemic arena rock. Their large catalog of original music offers something for everyone. The addition of an intense, retina burning, intelligent light show creates an atmosphere unlike any other, assuring fans they'll get a highly polished, yet different show each night.
Perpetual Groove caught everyone by surprise in 2015 when they returned to the stage after a two-year hiatus. The band performed eight weekends that year, over multi-night runs, to sold-out shows in some of their favorite cities across the country, thus ringing in a new chapter for Perpetual Groove. The band resolved to make a big change by taking the time to craft, and bring to focus, music that stays true to their creative vision. 
That change is here on their new self-titled album. The band recruited producers Jason Kingsland and Tim Friesen to help them accomplish the most engaging and sonically-gratifying Perpetual Groove album to date. While recording at The Fidelitorium in Kernersville, NC and Studio MG in Roswell, GA, the band and producers engineered an album that will define Perpetual Groove for years to come. Seven new songs were written by the band specifically for this album representing all that life brings—loss, redemption, and hope.
Perpetual Groove continues to create a cultivated, unique experience for each live show. This new chapter for Perpetual Groove showcases the continuing evolution of their music and performances. This is a band that is fully realized and ready to bring their new sound, storytelling, and live experience to the masses. 
Band Website: www.pgrove.net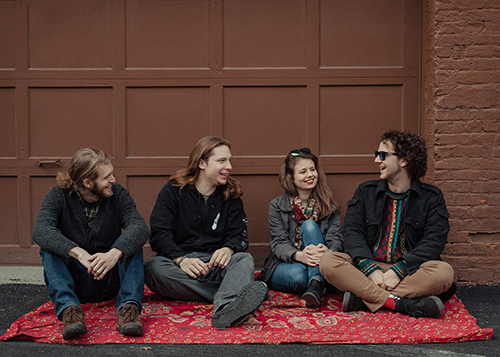 Experience Glass Pony's high-energy psychedelic groove circus. With a wide variety of influences, from 60's and 70's rock and funk to 80's post-punk, 90's jamband and 00's indie and post-rock, the band provides a unique and entertaining experience with a focus on live performances that incorporate danceable grooves, interesting set lists, and creative and compelling improvisation and songwriting.
Band Website: www.facebook.com/GlassPonyBand