July 7, 2018 9:30 pm - 1:00 am
Putnam Place, 63a Putnam Street, Saratoga Springs, NY 12866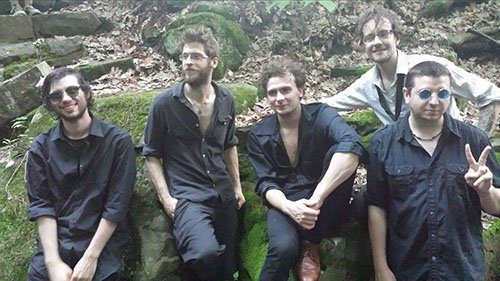 Doors: 8:30pm
Show: 9:30pm
Ages: 18+ (note: there is a $5 surcharge for attendees under 21)
Tickets: $10 at Door
Paradox Saints are an up and coming rock band based out of Saratoga Springs combining elements of sixties pop songwriting, neo-psychedelia, noise and traditional rock 'n roll. They seem to carry an attitude reminiscent of the late '70s new york punk scene or the garage rockers of the '60's. These elements, combined with a large element of improv, they are a live force to be reckoned with.
Band Website: www.facebook.com/pg/paradoxsaints
Tambourelli is a soulful lead vocalist with a powerful and captivating presence, reminiscent of Janis Joplin. Together, her band of SuperTrips blend a piano-based indie rock with blues, funk and folk influences, creating a psychedelic vibe that fits perfectly into the modern day alternative music scene.
Tambourelli & Her SuperTrips began their journey when Jacquelyn Ginac and Kyle Rodd decided to embark on this musical adventure in 2014. The SuperTrips have had members come and go throughout the life of the band but this duo has been the core keeping the ball rolling. Busking on the streets of Saratoga Springs, NY with former guitaist, Corey Bennett gave the band the confidence to begin looking for bigger stages and audiences. Ever since, this SuperTroupe has been expanding and reaching new heights as they travel all across the northeast. In the Spring of 2016, Jake Hyland joined the band and in just a year later, Chris Wildy joined on drums. Tambourelli & Her SuperTrips have built a modest studio and are working hard to actualize the goals of the band: To help others free their selves and find their inner boogie through the sensational power of music.
Band Website: www.tambourelli.com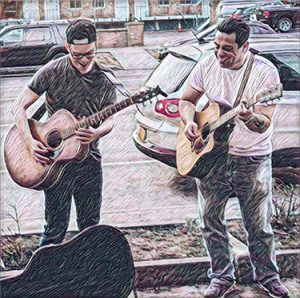 Señor Sway performs Funk, Motown, and a bit of jazz.
Band Website: www.facebook.com/senorswaymusic