May 23, 2018 9:00 pm - 1:00 am
Putnam Place, 63a Putnam Street, Saratoga Springs, NY 12866
Ever want to perform on the big stage with a concert sound system?  Every Wednesday, we will be hosting an all new open mic night featuring rotating host bands, a sound engineer, full backline and drink specials.  Whether you have an electric band, an acoustic duo or just want to perform a couple tunes on your own, everyone is welcome.  And if music isn't your thing, that's OK as we are happy to welcome comedians, poets, magicians or any other kind of performer as well.  Think of it as Saratoga's own version of America's Got Talent… minus the judges of course!
This week's host band will be Paradox Saints,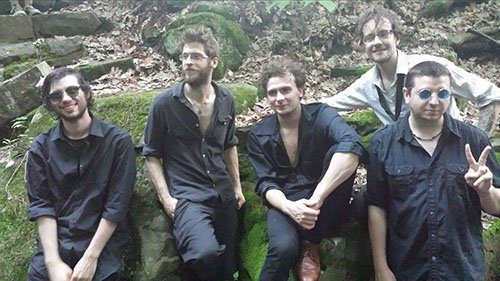 Paradox Saints are an up and coming rock band based out of Saratoga Springs combining elements of sixties pop songwriting, neo-psychedelia, noise and traditional rock 'n roll. They seem to carry an attitude reminiscent of the late '70s new york punk scene or the garage rockers of the '60's. These elements, combined with a large element of improv, they are a live force to be reckoned with.
Band Website: www.facebook.com/pg/paradoxsaints