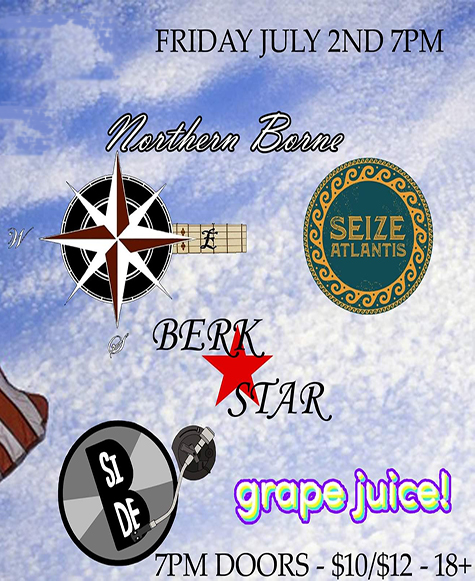 July 2, 2021 7:00 pm - 11:45 pm
Putnam Place, 63a Putnam Street, Saratoga Springs, NY 12866
Doors: 7:00pm
Ages: 18+
Tickets: $10 Advance / $12 Day of Show
(contact band members for advance tickets)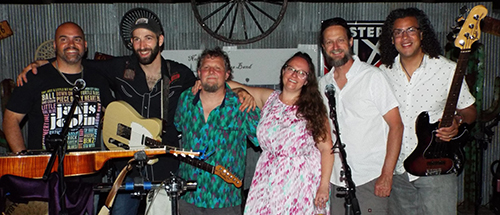 Originating in the Adirondacks and currently hailing from Washington County, Northern Borne is duo comprised of Sarah Babushkin (guitar, lead vocals), John Wensley (banjo, resonator guitar, harmonica), Zack Cohen (guitar), Dave Morelli (bass) and Joe Barna (drums). Northern Borne is an eclectic mix of bluegrass, folk with a hint of jam band, and and blues-rock, which equates to what they call "rockgrass". Originals are derived from local experiences and often have a storytelling feel, while classic songs take an edgy twist. Sarah's soulful voice and hard pounding rhythm playing mixed with John's sometimes melodic, sometimes bluesy, sometimes bluegrass banjo style music can drive down the track like a train or take you on a trip back in time.  Dave's keys add some fine texture and layers to the sound. Throw in Zack adds groovy guitar solo's and intriguing jazz laced leads, add in Joe's steady driving tasteful drum style makes this band's sound both unique and intriguing.
Band Website: www.facebook.com/NorthernBorne1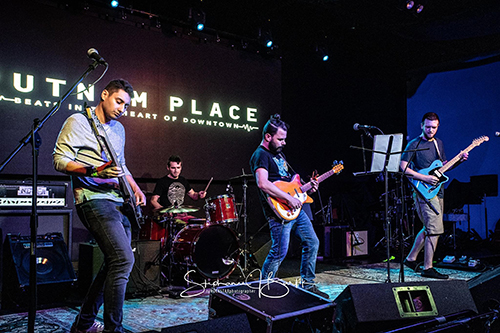 Founded in 2018, Seize Atlantis is 4 piece Alternative Rock band based out of upstate NY. Focused on playing original music, Seize Atlantis also plays covers ranging from the 1960s to 2020's music bringing a variety of genres, but focusing on rock genre. Each member brings their own unique style and experience to the table, which creates a nice blend of tone and sound diversity. All members were high-school friends and lived in the same area growing up in Queensbury/Glens Falls. Eventually realizing they all shared the same passion for music, the band formed Seize Atlantis and the search for the sound they were looking for was complete.
Band Website: www.sonicbids.com/seize-atlantis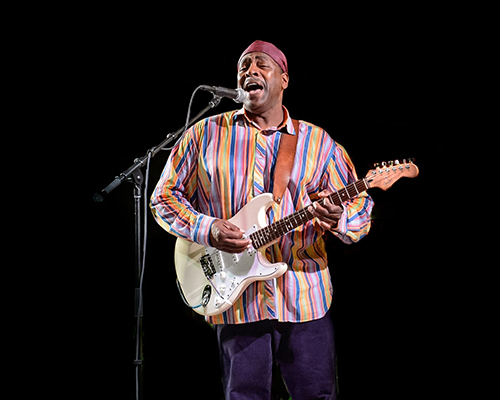 Raised in the sounds of Soul, Pop and Rock, BerkStar was influenced by all sounds of good music. Referring to his original music as "Groove", he has been able to navigate an amalgam of Jazz, Blues, Funk and Dance. BerkStar will "Let it Fly" for every performance!
Band Website: www.berkstar.com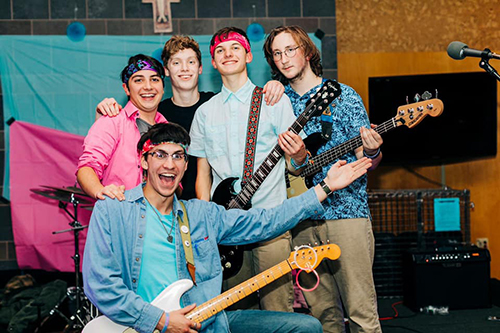 Side-B is a 4-piece alternative rock band from Albany, New York consisting of drummer Dylan Travison, guitarist AJ Horton, bassist Eric Mitchell, and vocalist Ian Justino.
The group formed in their early teenage years and began performing at local music venues across the Capital Region. They bonded over a shared love for classic rock acts like Led Zeppelin and The Police along with modern alternative bands like Weezer and Vampire Weekend.
Band Website: www.sidebband.com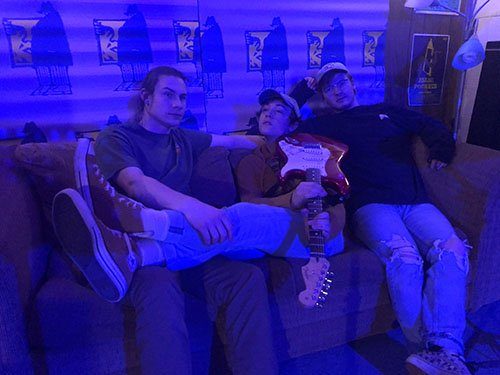 Grape Juice is an Alternative/Indie Rock band from Upstate NY
Band Website: www.facebook.com/grapejuiceband