May 27, 2022 9:00 pm - May 28, 2022 12:00 am
Putnam Place, 63a Putnam Street, Saratoga Springs, NY 12866
Doors: 8:00pm
Show: 9:00pm
Ages: 18+
Tickets: $10 Advance / $12 Day of Show
** Click Here to Purchase Tickets **
Mowgli Giannitti is a Bassist, Composer, Singer, Songwriter, and Teacher who has collaborated with award-winning artists in a huge range of styles, and performed in venues such as Putnam Place, Higher Ground, and Carnegie Hall. He borrows from his experience with Jazz, Rock, 20th century art music, Afropop, Afrobeat, Salsa, Samba, Gnawa, Hindustani, and more to create a unique and eclectic musical experience driven by intricate 3-6 part vocal harmony, contrapuntal horns, and a deeply grooving rhythm section.
Stylstically inspired by acts like Snarky Puppy, Esperanza Spalding, Jacob Collier, and the works of Lin Manuel-Miranda, Satyrdagg is a collection of thoroughly-arranged songs, drawing upon a vast collective of musicians around the Northeast and around the globe.
Website: www.satyrdagg.com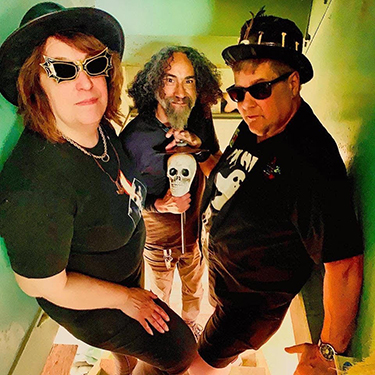 The Va Va Voodoos play songs about zombies, busted spaceships and haunted love. Trends are not their concern. They are a pop band from the future.
Website: www.facebook.com/TheVaVaVoodoos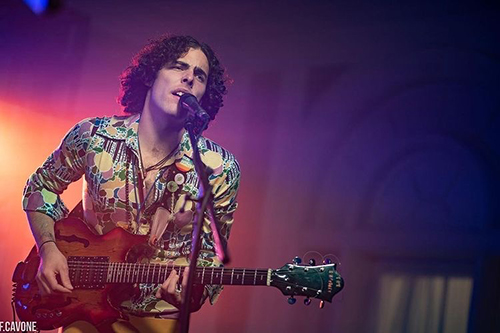 Karl Bertrand was a founding member, guitarist, vocalist, and songwriter for Saratoga Springs, NY jam rock band, Let's Be Leonard, from 2014 to 2022. During that time, he performed on stages all across the country as the band toured from coast to coast in their eclectic pink and blue school bus. They released music that was featured in Relix Magazine and their success culminated in festival appearances at Adirondack Independence Music Festival in New York, Mile of Music in Appleton, Wisconsin, and High Sierra Music Festival in California.
As the Leonard train rolled into the station, Bertrand began to perform more frequently on his own. He also dove into creating his own home studio. These events eventually led to him recording and releasing a plethora of music on his own; six records from 2019 to 2021 (three songwriter/producer albums and three ambient records). His seventh and latest album 'Traps of Love' was released earlier this spring and is available on bandcamp and on all other streaming platforms.
Website: www.karl-bertrand.com