October 22, 2022 9:00 pm - 12:00 am
Putnam Place, 63a Putnam Street, Saratoga Springs, NY 12866
Doors: 8:00pm
Show: 9:00pm
Ages: 18+
Tickets: Sold Out
Mihali returns to Putnam Place for a full band performance, featuring Adrian Tramontano, Scott Hannay and Dave DiCristo. 
For Mihali, music behaves much like a living being.
It grows, matures, and changes with a sentient consciousness and whims of its own. The Vermont-based solo singer, songwriter, guitarist, artist, and Twiddle co-founder follows reggae's evolutionary ebb and flow, existing in a perpetual state of inspiration and creation, and remaining committed to sonic evolution. Exuding a balanced mix of rich influence, Mihali's music entwines reggae spirit, fluid soundscape architecture, and invigorating mantras meant to be chanted aloud in a packed venue.
Following years of fan demand, Mihali served up his solo debut, Breathe and Let Go, in 2020. It boasted collaborations with Citizen Cope, Matisyahu, G. Love & Special Sauce, and Trevor Hall, and instantly reacted with audiences, gathering millions of streams. In addition to glowing reviews from JamBase and Live For Live Music, Grateful Web exclaimed, "Mihali's musical talent is special."
During the global pandemic, Mihali kept writing songs. One particular tune, "All Day" [feat. Nathan Aurora], reminded him of tourmates and friends Iya Terra, so he sent the demo to vocalist and guitarist Nathan Feinstein. Vibing with the direction, Nathan finished the song and fired it back to Mihali, unassumingly kicking off the process behind his new record, Effection [released July 22, 2022].
"It was very easy," Mihali says with a smile. "Reggae has always been such a passion of mine. I'd write a song, send it to Nate, and we'd work on it. It simply happened. We basically agreed, 'Let's write a record.' It was more about having fun as buddies. Nathan's a genius. He did all of the drums, bass, piano, and a bit of guitar. Every morning, I would wake up to a new .wav file, and it was like Christmas!"
They finished the record remotely, with Nathan behind the board as producer. After teasing its arrival with "Maplewood," Mihali unveiled the single "Greater Escape" [with The Movement & The Elovaters]. The gritty dub track features a simmering, synth and guitar driven beat, accented by explosive verses from Josh Swain of reggae-rock quartet The Movement and Jackson Weatherbee of The Elovaters.
"I was getting overwhelmed in life," he admits. "Sometimes, you have to take that much-needed break to do what makes you happy instead of getting caught up in the details of what's bringing you down. Some people climb mountains; other people party. It's all about what gets you there. Musically, it's so different from anything I've ever done. Nathan has so many connections and gave me a lot of access to great minds such as The Movement and The Elovaters."
Waves of guitar buoy Mihali's flowing delivery on third single, "Living Is The Lesson" [with Iration]. He enlisted the support of veteran California dub-pop band Iration for the track, which is accompanied by an animated music video in psychedelic pastel by Kamil Dymek.
"It's an ode to living in the present and trying to enjoy it rather than looking at the future," he goes on. "A lot of us are so nose down to the grind trying to achieve a goal, that we miss out on the good things in our lives. It's horrible to look back and see what you could've experienced."
Then, there's the title track "Effection" [with SOJA]. Horns pipe up over a laid back guitar riff before Mihali urges, "Wake up the love inside of you," as Hemphill counters with a commensurately thoughtful cameo.
"It's about making positive changes in your life to get healthier, which is usually very difficult to do," he notes. "You have to really want it and call upon yourself to get there. I love SOJA's lyrics. They resonate with the album and the current times."
Representing the most striking progression on the record, Mihali joins forces with bluegrass phenomenon The Kitchen Dwellers for "Ballad of Broken." It incorporates "untraditional reggae instruments" – a la banjo, mandolin, and upright bass – into a luminous anthem.
"It's a nice, sad country song, reggae-style," he grins. "It was new territory for all of us."
In the end, living remains Mihali's greatest lesson, and his music continues to transform with him.
"I tried not to go super heavy or deep on the emotions," he leaves off. "Instead, there's a lot of happiness and hope on Effection. Personally, I'm wearing a lot of hats right now. I'm incredibly proud and excited to be releasing so much music and, as always, evolving."
Effection was released via Ineffable Records on July 22nd, 2022.
Website: www.mihalimusic.com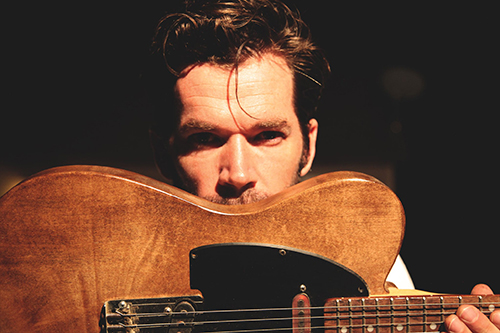 "A Mike Powell performance is an exhibit in honest talent. One of the premier singer/songwriters in music today" – NYS Music
A natural born storyteller with stage presence that's best described as "real".  His spontaneous nature and extreme comfort behind a microphone creates a vibe that engages audiences in a way that only authenticity can. His songs are filled with powerful imagery and thought provoking themes but a Powell performance is much more than just a concert – it's an exploration into the human heart. Seamlessly weaving hilarious tales of everyday life with heartbreaking songs of tragedy, loss & blue collar hardship.  Pulling from his catalog of over 200 original songs and accompanied by his musical companion of over 15 years, multi-instrumentalist John Hanus, they have become one of the "must see" acts in Central New York. 
Website: www.mikepowell.co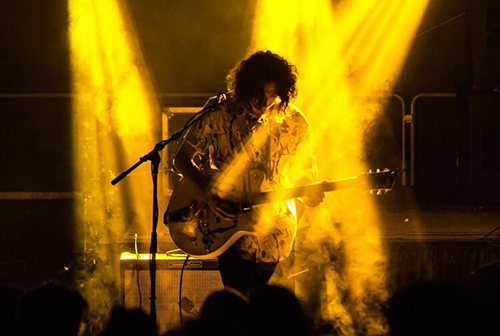 Luke's time in the hospital was a personal nightmare, but he recounts a turning point when his brother Jack came and played guitar for him in the hospital bed. He was better able to understand the full healing power that music has, and turned a career ending moment into an opportunity.
After being released from the hospital, Luke teamed up with fellow musician and producer Lynx to create his first album – 'Walking on the Moon'. In 2019, Luke self-produced his second album 'Live it Up' and is releasing his third July 22nd 'Wild things.'
Luke takes influence from guitar legends and electronic musicians such as Jimi Hendrix, The grateful dead, emancipator, and tipper.
Luke lives in Vermont with his fiancé Maddison, where he skateboards and snowboards, plays shows, and writes music with a group of friends from his past and present lives. Luke's continues to be a high-energy performer who shows us how to 'Live Frendly'.
Website: www.lukemitranimusic.com
A