September 28, 2018 9:30 pm - 1:00 am
Putnam Place, 63a Putnam Street, Saratoga Springs, NY 12866
Doors: 8:30pm
Show: 9:30pm
Ages: 18+ (note: there is a $5 surcharge for attendees under 21)
Tickets: $15 Day of Show
* The online presale period for this show has ended.  All remaining tickets will be available at the door.
Proud to be firmly installed in the new-funk movement, KUNG FU is quickly popularizing their unique sonic contribution, blurring the line between intense electro-fusion, and blistering dance arrangements. Making fusion music "cool" again, the band draws on influences such as early Headhunters and Weather Report, and merges those ideas with a contemporary EDM informed sensibility. Imagine 70's funk-fusion meets a modern dance party!
Although the ensemble cast enjoys a seasoned pedigree that reads like a late-night summer festival all-star jam, this fledgling "nu-sion" project is growing a unique and rabid following by commanding audiences at theaters, clubs, and major national festivals since 2012.
Kung Fu features Tim Palmieri (guitar & vocals), Robert Somerville (tenor sax & vocals), Beau Sasser (keyboards & vocals), Chris DeAngelis (bass guitar & vocals), and Adrian Tramontano (drums/percussion). The powerhouse quintet's live show has been described by critics and fans alike as "lethal funk", "explosive", "jaw dropping", and "musically mesmerizing". For the uninitiated, the experience is typically shocking yet the focus is simple: just sit back and enjoy the ride!
Band Website: www.kungfumusic.com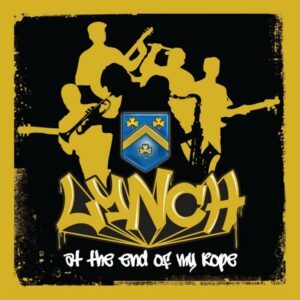 LYNCH is a song structured improvisational fusion of hip-hop, rock, and jazz… flirting with many styles from drum and bass to latin and reggae.
LYNCH has had many faces grace their stage over the years, including Al Schnier, Vinnie Amico and Jim Loughlin of moe., all of Schleigho, all of Antigone Rising, Chris Fisher and Brian Kaplan of Conehead Buddha, Peter Prince of Moon Boot Lover, and many many more. Terence has had the pleasure of playing with the likes of Maceo Parker, moe., Antigone Rising, Peter Prince & Moon Boot Lover, yoLk, Sam Kininger, and the list goes on!
Band Website: www.facebook.com/LynchMusic