October 3, 2019 9:00 pm - 1:00 am
Putnam Place, 63a Putnam Street, Saratoga Springs, NY 12866
Doors: 8:00pm
Show: 9:00pm
Ages: 18+ (note: there is a $5 surcharge for attendees under 21)
Tickets: $15 Advance / $20 Day of Show
** Click Here to Purchase Tickets **
It's hard to fathom an artist like Kung Fu Vampire of San Jose, CA getting his due shine, after all he's a Hip Hop artist in a pool of MC's talking about how cool they are, women and money but as it turns out not everyone wants their music that way and KFV has found a great deal of success through maintaining a unique artistic integrity, not caving in to Industry Pressure and giving you his uncensored vision.
Kung Fu tours with a live band of pro musicians (Chris Paxton – Drums & Jeremy Pollett – Bass) Independently conquering 12 International tours since 2010. He's been crowned 4 times as "BEST Band & Hip Hop Artist" by The Silicon Valley Metro as well as hosting his Annual "Friday The 13th Masquerade Party" which started in 2004. His music is featured on Saw Director Darren Lynn Bousman's movie "Mothers Day" he's popped up on high profile songs with Heavyweights like E40, Twiztid & Chris Webby, appears on The Discovery Channel's "Oddities" and has even performed at The Playboy Mansion.
His latest Music video "Slice Of Life" is a testament to originality and crosses boundaries into a real deal "paranormal movie" – It's guaranteed to leave you with Goosebumps and is part 3 in a series of videos that have been released thus far.
Website: www.kungfuvampire.com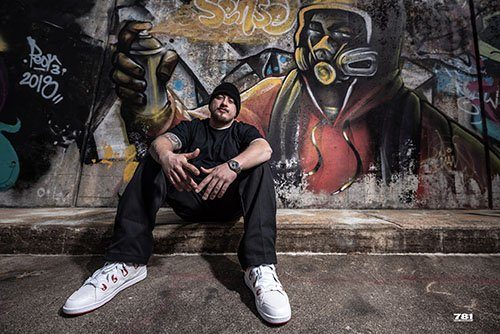 Debut release "DEATH BY DESIGN" proves K. DAVER isn't playing games. From hard political bangers, to non-stop aggression, he brings a new demension to the game. When asked why he pushes the limits on every song he said, "There just isn't music with balls anymore. It seems nobody cares whats actually going on in the world. There more concerned about getting high and shooting flashing videos. Rappers nowdays are just to p.c., they are blinded by the light of the mainstream and will sell their soul to be in the lime light. And even if their indie as soon as the money starts comming in they show their true colors"
For his sophomore release Deliverance he teamed up with Kinetik to bring Hip/Hop in its rawest form. Tracks like Mindless Bodies and 2012 have become underground hits. The approach was strictly donations for the album. Over 2,000 units moved within New England. K. DAVER has done shows with the whos who of the underground Twiztid, Immortal Technique, RA the Rugged Man, Blaze, Abk, Slaine, Boondox, Kottonmouth Kings, Snow Tha Product, Hed pe, Potluck, Mushroomhead and countless others.
Website: www.kdaver.com