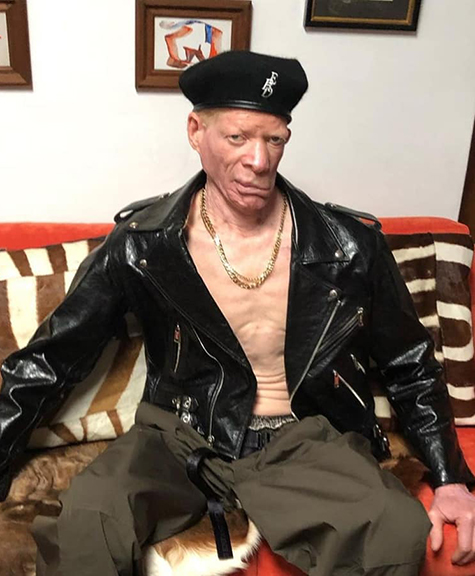 July 14, 2022 8:00 pm - 11:00 pm
Putnam Place, 63a Putnam Street, Saratoga Springs, NY 12866
Doors: 7:00pm
Show: 8:00pm
Ages: 18+
Tickets: $20
* * Unfortunately King Yellowman's July Tour, including this show, has been cancelled. All tickets purchased to this show will be refunded at point of purchase.
King Yellowman has an incredible history in Reggae music. His upbringing at the Maxfield Home orphanage in Kingston and being albino in Jamaica were two obstacles the he overcame and went on to be (at one time) the biggest reggae artist since Bob Marley.
After winning a talent contest at Tastee Patties in Kingston, Yellow went on to excite reggae crowds all over Jamaica and the rest of the world with his boastful and sometimes bodacious lyrics. His ability to ride rhythm and excite a crowd made Yellow an instant hit in Jamaica. He also began to work with the Ace Sound System in St. Thomas and drew big crowds at his dancehall performances. Later in his career, Yellow began to spread out and work for a number of different producers, sometimes releasing as many as five albums per year. This led to a recording contract with CBS Records. Yellowman recorded one album with them before he was diagnosed with jaw cancer and was given six months to live. This was in 1986. After surgery an extended leave of absence from the record industry, Yellowman began his comeback with the song "Blueberry Hill", and his career was re-launched. His first album for RAS came from producer Phillip 'Fatis' Burrell and was called "Yellow Like Cheese". Coincidentally this was the start of a long and fruitful relationship with RAS and Yellowman and also RAS and 'Fatis' and his exterminator production. Yellowman has always been very professional to work with and always a respectful and reliable human being. He has managed to outlive his predicted fate of death and his performances are incredibly lively as he seems to have an unlimited amount of stage energy. We can only hope for the best for Yellowman. He has continued his hard work and his devotion to his family is to be complimented.
The rudest Dancehall toaster of the 1980s, Jamaica's albino son Yellowman made as many enemies as fans with his controversial, often overtly sexist (if tongue in cheek) lyrics. Now back on the Ragga scene, singing at a slightly slower pace, Yellowman's witticisms are as cheeky, spirited and intelligent as ever, and delivered with his customary sharp, melodic style.
Website: www.kingyellowman.com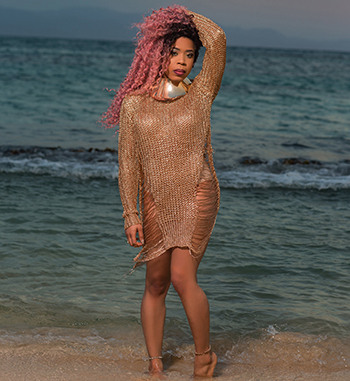 K'reema is one of the fresh new melodic voices on the international music scene. She is a very powerful vocalist ,a creative songwriter and producer.
Born in Kingston, Jamaica, K'reema has been surrounded by music all her life. Being the daughter of one of Jamaica's most revered Dancehall stars, the legendary King Yellowman, she was born in it! She is also the niece of the "Revelations" fame, Reggae singer Abijah, and her late maternal grandfather, Winston Smith, is also a founding drummer in the legendary The Mystic Revelation of Rastafari. Music is literally in her blood.
She is a beautiful spirit both on and off the stage, her performance will go down as one of the highlights of any event. While her father may be the King, K'reema definitely earns her title of Princess of Dancehall with an electric stage show that is, at times, thoughtful…other times, sensual…and always fun-loving…..
Website: www.k-reema.com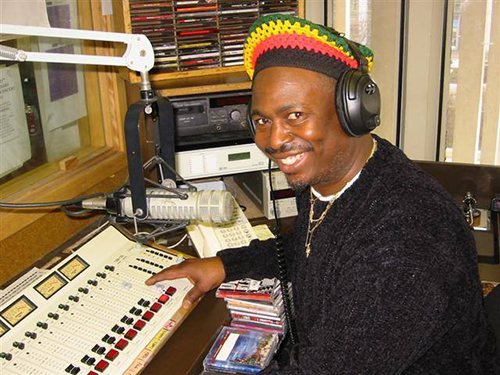 Sir Walford is a promoter of various types of music and a Disc Jockey based in Albany, New York. He has been doing his own radio show for approximately 27 years and started through Rensselaer Polytechnic Institute in, Troy, New York. While doing his radio show at RPI, Sir Walford presented a wide variety of Reggae music and was instrumental in providing Reggae music to the capital district. He was the first to promote Reggae music in the capital district and the first to provide Reggae on a commercial radio station in the capital district. For a couple of years, he did a commercial radio show in the Albany, NY area which catered mainly to Reggae music. Walford currently hosts a radio show called "The other side of Sir Walford" which provides a wide variety of music ranging from Reggae, Latin, Jazz, Gospel, R& B, Swing, and Oldies among others.
Website: www.sirwalford.com