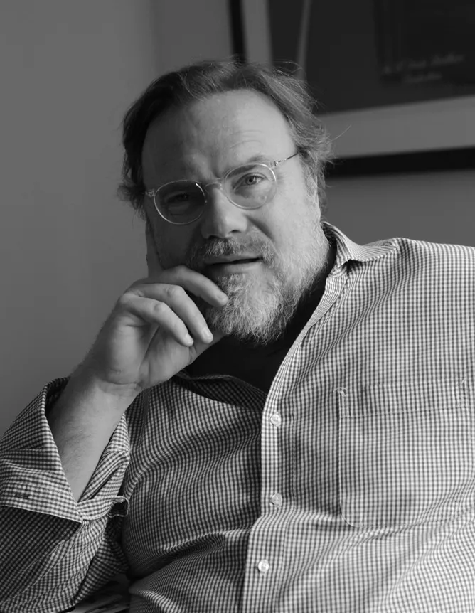 November 4, 2023 7:00 pm - 9:00 pm
Putnam Place, 63a Putnam Street, Saratoga Springs, NY 12866
Doors: 6:00pm
Show: 7:00pm
Ages: 18+
Tickets: $20 Advance / $25 Day of Show
** Click Here to Purchase Tickets **

** Limited seating available on a first come, first served basis.
Get ready to laugh your hearts out! We're thrilled to announce that the hilariously talented comedian, Kevin Farley, is coming to Putnam Place on Saturday, Nov 4. From his stand-up comedy to his movie roles, Kevin's humor is unmatched and we can't wait to see him perform live. Local Comedian Erin Harkes and Angela open the show! Grab your tickets early and join us for a night of non-stop laughter and fun. 
Kevin Farley is an accomplished actor and comedian known for his hilarious performances on stage and screen. Born in Madison, Wisconsin in 1965, Farley is the younger brother of the late Chris Farley, who was also a successful comedian and actor.
Farley began his career in entertainment as a member of Chicago's famous Second City comedy troupe, where he honed his skills as a writer and performer. From there, he went on to appear in a number of popular television shows and movies, including "Curb Your Enthusiasm," "The Waterboy," and "Joe Dirt."
In addition to his acting work, Farley is also an accomplished stand-up comedian who has performed at comedy clubs and festivals around the world. His unique brand of humor, which often plays on his Midwestern upbringing and his family's comedic legacy, has earned him a loyal fan base and critical acclaim.
Despite the tragic loss of his brother Chris, Farley has continued to thrive in the entertainment industry, carving out a successful career for himself as one of the funniest and most talented performers of his generation. Whether he's cracking jokes on stage, delivering memorable performances on screen, or lending his voice to animated characters, Kevin Farley is a true comedic talent who never fails to entertain.
Website: www.kevinfarleyofficial.com
Erin Harkes
After years of being told she was funny, on and off stage, in 2012 Erin decided to try her hand at standup comedy. Having found great comfort in front of an audience she was able to make this transition smoothly. In a very short amount of time she achieved much local success and has since performed nearly every major club in NYC and in Toronto and Montreal. She is also a regular feature at Funny Bone Comedy Clubs across the country. 
Erin is regularly voted Best Singer/Songwriter, Solo Musician and Comedian in the Capital Region by the Times Union Reader's Poll, The Alt and the (sadly now defunct) Metroland.  She has been the subject of several cover stories by both of those newspapers.  She is definitely a local favorite. Erin has had the privilege to have shared the stage with national acts such as David Allen Coe, Leon Russell, Melissa Ferrick, Eric Burden and recently opened for one of her musical idols, Beth Hart. In comedy she has worked with Jeff Dye, Demetri Martin and In Living Color's Tommy Davidson.  
Erin likes to say that music is her spouse and comedy is her mistress. She tries to give them equal amounts of love and attention. Whether singing songs or telling jokes, Erin commands attention every time she steps foot on stage. 
Website: www.erinharkes.com
Angela
Angela has been a comedian for seven years performing throughout the east coast. Born and raised in Upstate NY, she has performed at many local venues such as Caffe Lena and MopCo Improv. Her humor focuses on corporate life, living as a millennial, and navigating the world as a 30-year-old boss lady."
Website: www.facebook.com/angela.eh.315
Andy McDermott (Host)
Comedian / writer / producer Andy McDermott is a dynamic performer, storyteller and joke writer. He's performed at the Woodstock Comedy Festival, O+ Festival and on WPDH's Boris and Robin Show.  Eddie Brill described him as "… so smart, so funny, I think the world of him as a comic."  Additionally, his hit stand up and variety shows produced by his production company more than jokes, have been hosted in venues throughout theNortheast.  McDermott has been featured at comedy clubs throughout New York, including Laugh It Up!, Rhino Comedy, Levity Live, Funnybone, Yonkers Comedy Club, The Comedy Works, Stand Up NY and many more.  McDermott has had the privilege of opening for comedians Kyle Kinane, Big Jay Oakderson, Eddie Brill, Paul Virzi, Kevin Farley and more.
McDermott is originally from the Catskills of New York and currently lives in the Hudson Valley of New York.
Website: www.andymcdermottcomedy.com