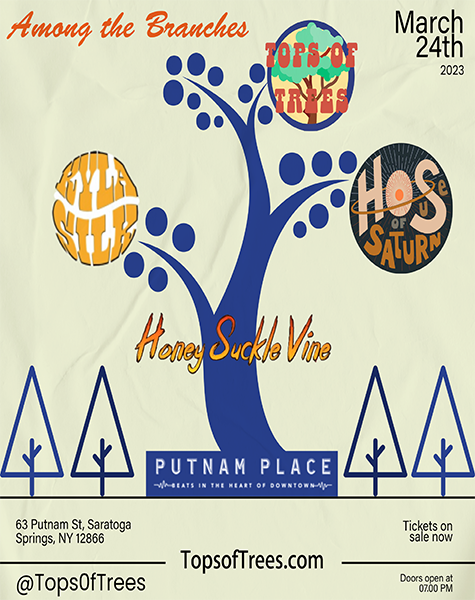 March 24, 2023 7:45 pm - 11:45 pm
Putnam Place, 63a Putnam Street, Saratoga Springs, NY 12866
Doors: 7:00pm
Show: 7:45pm
Ages: 18+
Tickets: $12 Advance / $15 Day of Show
** Click Here to Purchase Tickets **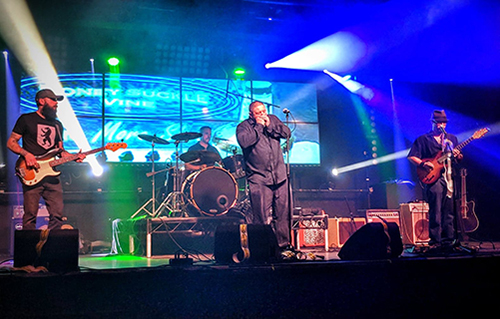 Honey Suckle Vine (HSV) was formed in 1997 in Colorado Springs CO. Guitarist Jerry Silverman and vocalist/harmonica player Joey Jaquez have written material and gigged with various backing lineups across the USA, with home bases such as Boston MA and Saratoga Springs, NY. In its current incarnation, they are joined by Graham Espe (bass) and Dave Snediker (drums) and have released an EP (One More Shot 2017), and two full length albums (Honey Suckle Vine 2019 and Painted Nights 2021). 
HSV specializes in a dirty blues – roadhouse vibe, incorporating blues, rock, country, bluegrass, 90's alternative, and some jazz flavors into their sets. They enjoy playing mostly catchy original material that sticks in the listeners' memory, peppered with select versions of some of their favorite covers.
Website: www.facebook.com/thehsvgroup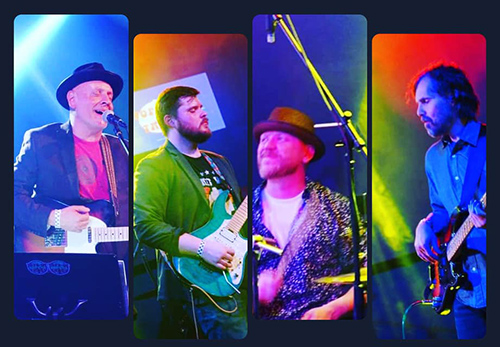 Funky, Soulful… Fresh
Tops of Trees, a newly budding original music group growing roots in Upstate NY. A drum and bass focused vibe featuring a soulful horn section, fervent guitars and classic organ, pulling you by the waist into a melodic funk pilgrimage.
A modern interpretation of soulful music steeped in early R&B, funk and blues.
Join The Saplings and come with us as we pioneer a new age of music – Trunk Funk.
Be sure to check out part 1 of our new EP on our website.
Website: www.topsoftrees.com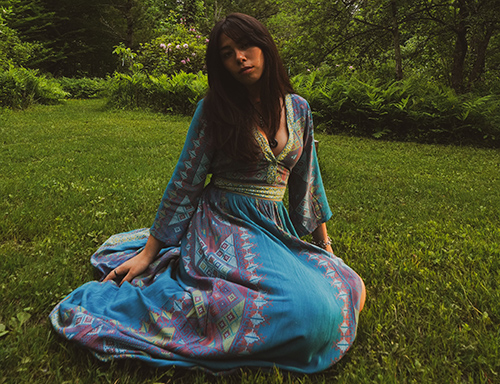 Kyla Silk is a young professional who has a lot to share with the community. You may have heard her single, "Inspiration" on WEXT or attended one of her performances at WAMC's The Linda, Lionheart Pub, Tulip Festival 2022 or you might have just experienced her as a friendly stranger on the street. Her musical sound expands and crosses genres between folk, rock, blues and soul – but the creme de la creme of Kyla's sound comes from her voice and more importantly her message. She has been a lead vocalist for Silver Arrow Band since 2019 and has networked through the northeast region with her undying dedication to her craft and humanity. Kyla hopes to use her music to inspire human connection, raise consciousness, and radiate light through truth and wisdom. She hopes her music encourages her listeners to connect with their truth as well.
Website: www.kylasilk.com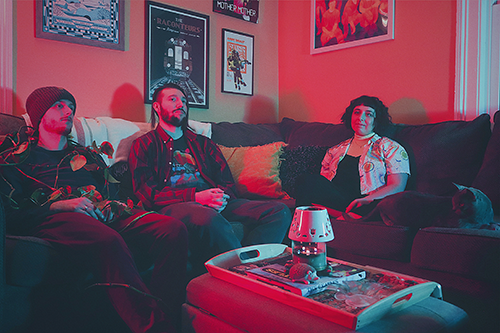 House of Saturn is a group of close friends and musicians hailing from Troy, NY. The group met in college during their studies at the Crane School of Music, and soon afterwards relocated to the Capital Region. After several years of late night studio jams, House of Saturn was born. The group has taken on a unique sound: performing original music from a wide variety of genres, rooted in indie rock.
House of Saturn's musical catalog centers around the songwriting of Jess Bowen and Brian Brancato, with a handful of covers sprinkled in from various styles and genres. Jess' songwriting features colorful chord progressions, often with an emphasis on the violin, as well as rich layers of vocals and strings in the studio realizations of her songs. Brian tends to write from the perspective of a folk-influenced punk rocker, with a fascination with odd or changing time signatures. An audience member at one of our recent gigs expressed their joy to have experienced our "90s-esque jangly alternative rock vibe." Between the contrast in songwriting styles, and the group's shared eclectic tastes in music, every House of Saturn show brings the audience a unique set of songs that everyone in the band is truly excited to share!
Website: House of Saturn Facebook