October 22, 2021 7:00 pm - 11:30 pm
Putnam Place, 63a Putnam Street, Saratoga Springs, NY 12866
Doors: 7:00pm
Show: 7:30pm
Ages: 21+
Tickets: $8 Advance / $10 Day of Show
** Click Here to Purchase Tickets **
Come on down to Putnam Place for our first Heavy Hallo-Pocalypse featuring Deveria, Verbatim, and Sugarskull.  The night will feature a costume contest with prizes and drink specials.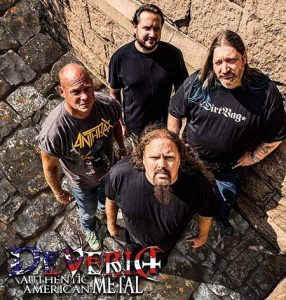 Deveria is an American melodic power/thrash metal band based in Upstate New York, Rotterdam. Deveria was officially formed in 2008, by front man Charles Woodard. 
Their music is heavily influenced by legendary bands such as Queensryche, Metallica, Iron Maiden, Black Sabbath, Ronni James Dio, Metal Church, Fate Warning and Crimson Glory.
In 2010 they released a six song self-titled ep. and regularly performed their original material in Upstate clubs. After 2 years, Deveria disbanded due to personal reasons among the members.  The band took an 8-year hiatus and regrouped in 2018 with several changes in the line-up.  Deveria, after shifting members, finally established the lineup that would solidify their presence on the music scene: Charles Woodard (front man), John Suski (drums), Marvin Veeder (bass) and Chris Bivona (guitar).
Deveria is now back with a vengeance, new songs and a skyrocketing trajectory for success.  They exploded back into the music scene opening for national acts such as: Flotsam and Jetsam, David Ellefson, Bumble Foot, Dead by Wednesday, Battle Beast, Vicious Rumors, Michael Angelo Batio, Sonata Arctica, Black Sabbitch, The Iron Maidens, Michael Campese and Voodoo Terror Tribe, just to name a few
Their debut full length album entitled "Suicide Forest" was crafted over two years and heavily influenced by current events and the reality and struggles of today's society.  Deveria continues to compose new material and is looking forward to showcasing their new album, Suicide Forest, and hitting the road to bring the experience to you!
Band Website: www.deveria.us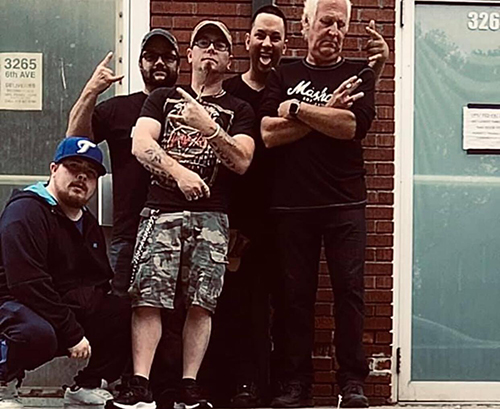 Verbatim is an original hard rock/ metal band from the Capital District. Formed in 2019, the group features members who are veterans of the 518 music scene. Verbatim is: Anthony Pivoda: Rhythm guitar/lead vocals Shane Colson: Bassist/scream machine Tom Waters: Lead guitar/vox Devin Flynn: Drums/percussion Charlie Kraebel: Keys/vox Verbatim is working on a full-length album at The Recording Company with producer Tim Lynch.
Band Website: www.facebook.com/V3rb8tim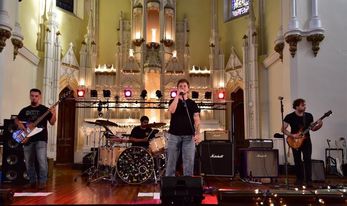 Sugarskull consists of singer Travis Rockenstire, drummer Marco Bermejo, guitarist Michael Neenan and bassist Cameron Shackelton. Together they create heavy and high energy music for any headbanger. Formed originally in 2016, Sugarskull will soon be releasing their first EP after years of playing covers and original music for venues across the capital district.