October 8, 2021 9:00 pm - October 9, 2021 12:00 am
Putnam Place, 63a Putnam Street, Saratoga Springs, NY 12866
Doors: 8:00pm
Show: 9:00pm
Ages: 18+
Tickets: $15 
** Click Here to Purchase Tickets **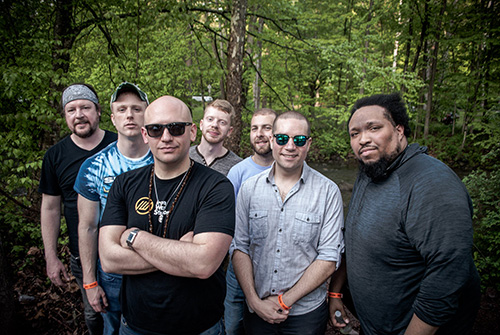 Hartley's Encore is a funk/soul band from Albany, NY. Their mission: making music that's equal parts soundtrack to your Saturday night and bacon for your Sunday brunch. Frequently FUNKY—and always soulful—H.E. is the house band at your dance party for the apocalypse.
Their sound: (1) smart melodies & hooks; (2) funk/R&B grooves; (3) earworm horn lines; (4) electrifying solos. Think: Bill Withers + The Meters + Jamiroquai + Tower of Power +Soulive/Lettuce.
They have shared the stage with established icons, and stars of today's scene, such as Los Lobos, Eric Krasno (Soulive/Lettuce), Adam Deitch (Lettuce/Scofield/Break Science/AWB), Erick "Jesus" Coomes (Lettuce/Dr. Dre/Snoop Dogg/Talib Kweli), Sam Kininger (Soulive/Lettuce), and the Nth Power, as well as future stars, and artists on the rise, like Brandon "TAZ" Niederauer, and Kat Wright.
Hartley's Encore was proud to share "Eyes Open'" with the world in April 2020. It was the 4th single release of 2019,-2020 (post-debut -EP) coming on the heels of "Feels So Good," and "Burnin'," and "All To You," which have steadily racked up streams/plays, and continue to earn the band a growing fan-base (in new markets) since they dropped  in 2019. The band was (again) blessed to have iconic drummer/producer Alan Evans (of Soulive) record and mix the single at his Iron Wax Studios in Erving, MA. Evans previously worked with the band on Feels So Good,  Burnin', and All To You, as well as the Hartley's Encore EP (released 4/20/18)…
HartleysEncore was nominated in January 2020 for an (Upstate NY/Capital District NY)  EddieAward in the "Best Jam Band" category (winners announced April 2020).  They were were also selected by NYSMusic.com (in its annual year-in-reviews) as one of the "Best Under The Radar Bands" in New York State in 2019,  and as a "[Band] You Should Know," in 2017. Both their recorded material and high-energy live shows have received positive reviews: Flea Market Funk (Record Review); A & R Factory (Single Review); NYS Music (Record Review); NYS Music (Live Show Review); Times Union (Albany, NY); Spotlight (Albany, NY); NYS Music (In-Depth Interview).
Band Website: www.hartleysencore.com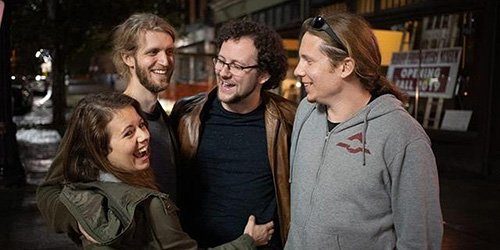 Groove, psychedelic texture and original songwriting are the key elements that Glass Pony draws from. Inspired by a diverse group of musical genres including psychedelic rock, indie rock, jam band, and post-rock, Glass Pony strives to bring a show that is fun and joyful while maintaining high energy and rock.