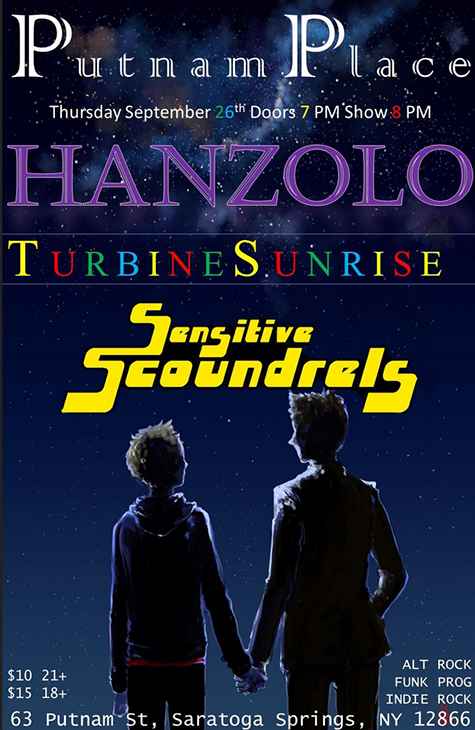 September 26, 2019 8:00 pm - 11:30 pm
Putnam Place, 63a Putnam Street, Saratoga Springs, NY 12866
Doors: 7:00pm
Show: 8:00pm
Ages: 18+ (note: there is a $5 surcharge for attendees under 21)
Tickets: $10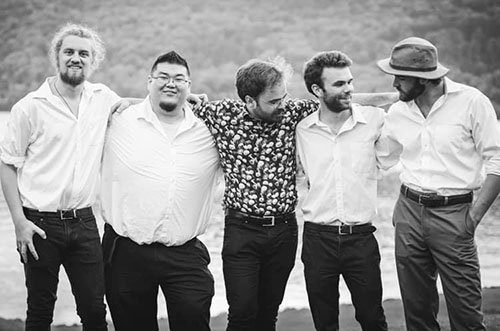 Hanzolo's danceable tunes are reminiscent of Motown, David Bowie, and The Doobie Brothers. Their original songs have been metaphorically compared to table butter; Soft enough to spread, yet hard enough to keep their shape.
Band Website: www.hanzolomusic.com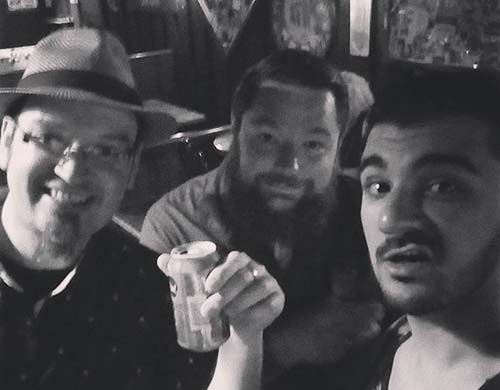 In late April of 2017 Josh Cole had invited Steve Vinciguerra to put drums to his songs. The local Ballston Spa duo had brought Joshes music to life with an old school, new school indie rock and roll sound. Eager to get the music out there, they began tracking some of the songs with what little experience and equipment they had. They soon completed their first self titled EP featuring tracks such as Dishwater Blue, Full Tank, and It's Still Early. The band eventually met Luke Ruedy, a local Saratoga Bass player at a Circus Café open mic. Luke was with the band through their first year of gigs though was not a permanent member. Then a skilled folk artist and friend of Steve's, Zach King, got an offer to play bass. Zach had been opening many various shows prior to the first few jam sessions with Josh and Steve. He became a solid member of the group after the band completed their sophomore album, Roll it Out (2019). The band had to move a few times in the capital region, from a garage in Ballston Spa to a dingy studio rental in Albany. Now they have settled in the Clifton Park area for a place to record and practice, though the Ballston Spa/Saratoga area will always be home to the band. Turbine Sunrise still has a "straight out of the garage" type of feel, with energy and attitude. The three love the gigging at every chance they get.
Band Website:
www.facebook.com/turbinesunriseband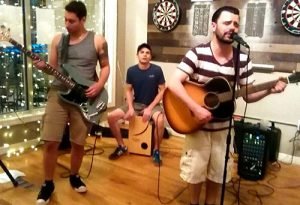 Sensitive Scoundrels kicks off the evening!