January 25, 2019 9:00 pm - 2:00 am
Putnam Place, 63a Putnam Street, Saratoga Springs, NY 12866
Doors: 8:00pm
Show: 9:00pm
Ages: 18+ (note: there is a $5 surcharge for attendees under 21)
Tickets: $12 Advance / $15 Day of Show
** The online presale period for this show has ended.  All remaining tickets will be available at the door
Formula 5
Joe Davis, Greg Marek, James Woods and Matt Richards  hail from diverse musical backgrounds around the Capital Region of NY. Influenced by jam bands, jazz legends and classic rock, they fuse their influences to create a unique style of songwriting and collective improvisation. Formula 5 ties originals and select covers together with a remarkable approach to instrumentation and improvisation.
Whether they are playing with Twiddle, TAUK, Particle, Kung Fu, Assembly of Dust, Dopapod, Spiritual Rez, and The Heavy Pets, or gracing the stages of Northeast festivals such as Catskill Chill, Disc Jam and Buffalove, Formula 5 has continued to grow rapidly, winning over new fans throughout the Northeast and beyond.
Band Website: www.formula5music.com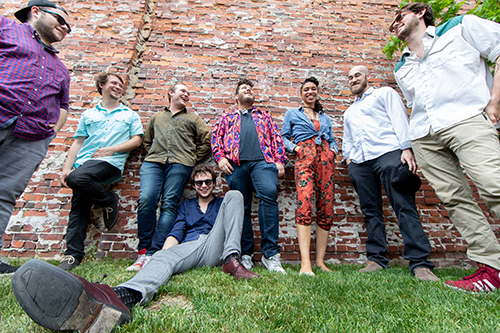 Since their conception, Funk/Soul band West End Blend has been playing their version of Funk and Soul in venues all over the Northeast. Fronted by vocalist Erica T. Bryan, the band pays homage to classic throwback sounds while adding their own distinct vibe and flair. Behind her, the Blend packs a horn section, two guitars, bass, keyboards and drums onto stages every night. From humble beginnings in an epic sweaty funky basement dance party, the Blend's goal has always been to bring that same atmosphere to every show ever since.
Band Website: www.westendblend.com