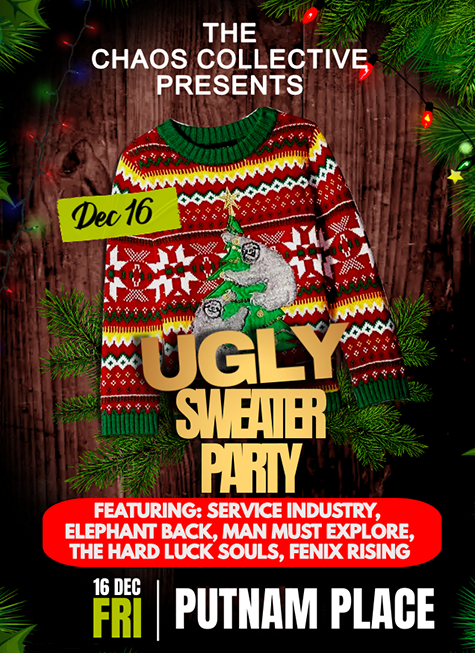 December 16, 2022 7:00 pm - 11:45 pm
Putnam Place, 63a Putnam Street, Saratoga Springs, NY 12866
Doors: 7:00pm
Ages: 18+
** Tonight's show has been cancelled due to weather (some of the the bands were traveling from other areas).  Ticket purchasers can send refund requests to point of purchase.
The Chaos Collective brings you The Ugly Sweater Party, with musical performances by Service Industry, Elephant Proof, Man Must Explore, The Hard Luck Souls and Fenix Rising.  Cash prize to the person with the ugliest sweater!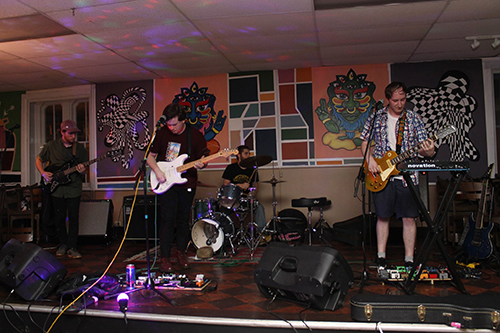 Service Industry is an indie-rock band from Troy, NY
Website: www.facebook.com/serviceindustrymusic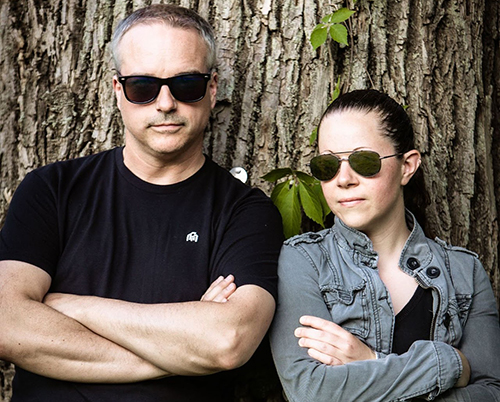 Elephant Back was formed in 2020 during the COVID pandemic. Two musicians getting together to write some kick ass music together. Dave and Sarah proceeded to write, record, and mix an entire album in their home studios. Sent it out for mastering and then began creating stunning visuals in the form of music videos for each song they produced. Each video was released with each single over the course of a year until the release of the entire album in August 2022. They are busy touring and writing even more new material for you now.
Website: www.elephantbackmusic.com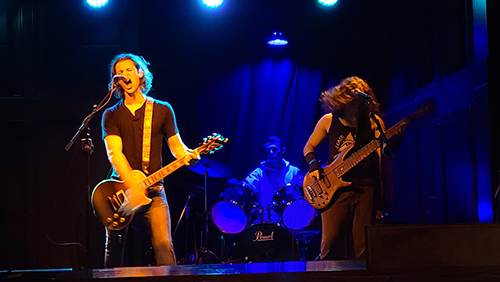 Man Must Explore is an Experimental Rock trio based out of Albany, NY, originally started in 2019 to push musical boundaries through their signature cocktail of post punk and blues influences. With musical themes ranging from the infinite cosmos to shadowy depths of the human mind, they embody the words spoken by astronaut David Scott on the Apollo 15 mission; "I sort of realize there's a fundamental truth to our nature, Man must explore . . . and this is exploration at its greatest."
Man Must Explore is lead guitarist and vocalist Ryan Treen, bassist and vocalist Jacob Freedman, and drummer Ross Broady.
Website: www.facebook.com/ManMustExploreBand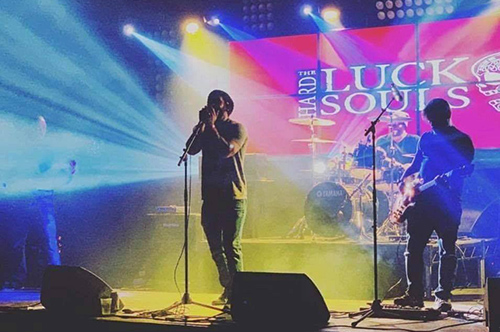 The Hard Luck Souls are a hard rock band with blues roots from New York's Capital Region. 
In 2017, The Hard Luck Souls released their debut, a 7-song EP "Closer to the Flame", raising their profile in the regional music scene. After honing their sound through frequent live shows and picking up momentum, THLS released their sophomore record, the full-length "Believer" in July 2021. 
That summer, Mike Grosshandler (The Velmas and Above The Flood) joined the band bringing his guitar style to solidify The Hard Luck Souls' sound. As "Believer" gets spins on regional airwaves.
THLS are seasoned stage performers with an energetic live presence and have forged a superb reputation as easy to work with and professional supporting national touring acts such as Rehab, Blacktop Mojo.
Website: www.thehardlucksouls.com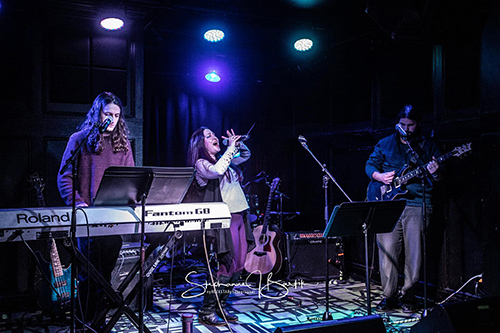 Fenix Rising offers a fantastic set of Classic and Operatic Alternative Rock that inspires and captivates with a strong live presence and one of 518's best female vocalists.
Website: www.facebook.com/FENIXRISINGBAND