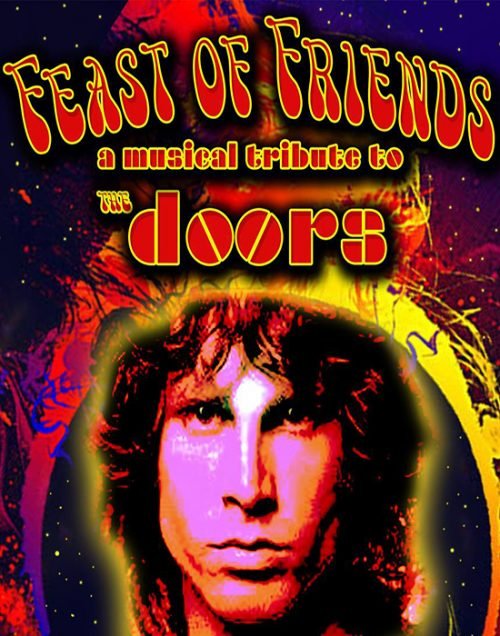 October 26, 2018 9:00 pm - 12:00 am
Putnam Place, 63a Putnam Street, Saratoga Springs, NY 12866
Doors: 8:00pm
Show: 9:00pm
Ages: 18+
Tickets: FREE SHOW / $10 if under 21
New York's, Feast of Friends is not your ordinary "tribute" to Jim Morrison and The Doors. No costumes or wigs in this band, it's truly about the music. Feast of Friends captures elements of the bands studio sound and fuses that with the epic improvisational jams that shaped the bands live performances.
FoF's perform a broad variety of songs from The Doors historic catalog ranging from 1967 to 1971. You'll hear all the greatest hits and psychedelic deep cuts, plus a unique twist as FoF also include their original music reminiscent of The Doors unmistakable sound into their set lists.
Step back in time on a mind bending journey to the here and now and experience the unparalleled "live action" that is Feast of Friends!