July 14, 2022 6:00 pm - 12:00 am
Putnam Place, 63a Putnam Street, Saratoga Springs, NY 12866
Doors: 4:00pm
Show: 6:00pm
Ages: 21+
Tickets: "Pay What You Want"
Come celebrate opening day of the 2022 racing season at Putnam Place. We will kick things off with a Happy Hour from 4pm-7pm. Reggae DJ, Sir Walford will start at 6:00pm following by a performance by Dr. Jah & The Love Prophets at 8:00pm.
Dr. Jah and the Love Prophets have been bringing the reggae heat for over 25 years. Their original blend of conscious reggae and jam-band sensibilities have entertained audiences around the globe. A Dr. Jah show is a party like no other, with heavy reggae grooves and inspirational lyrics. The music is a blend pays homage to Bob Marley, The Grateful Dead, Sublime and many other influences. With great original music and classic re-imaginings of rock classics, Dr. Jah is a band not to miss!
Band Website: www.drjah.com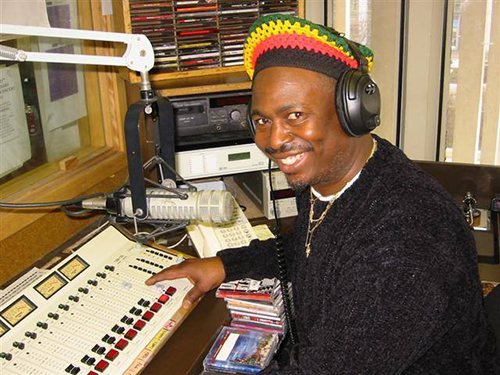 Sir Walford is a promoter of various types of music and a Disc Jockey based in Albany, New York. He has been doing his own radio show for approximately 27 years and started through Rensselaer Polytechnic Institute in, Troy, New York. While doing his radio show at RPI, Sir Walford presented a wide variety of Reggae music and was instrumental in providing Reggae music to the capital district. He was the first to promote Reggae music in the capital district and the first to provide Reggae on a commercial radio station in the capital district. For a couple of years, he did a commercial radio show in the Albany, NY area which catered mainly to Reggae music. Walford currently hosts a radio show called "The other side of Sir Walford" which provides a wide variety of music ranging from Reggae, Latin, Jazz, Gospel, R& B, Swing, and Oldies among others.
Website: www.sirwalford.com