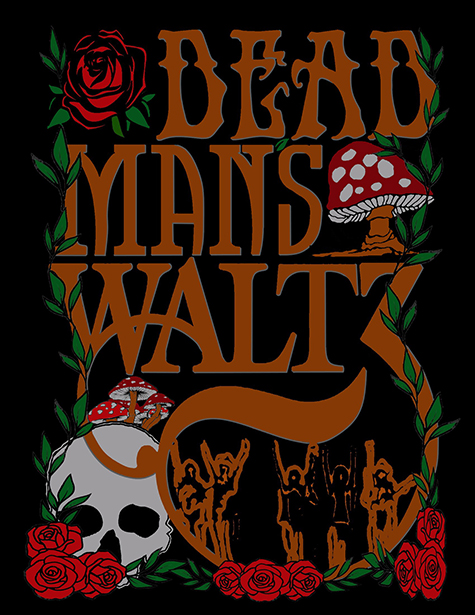 April 29, 2022 9:00 pm - 12:30 am
Putnam Place, 63a Putnam Street, Saratoga Springs, NY 12866
Doors: 8:00pm
Show: 9:00pm
Ages: 18+
Tickets: $15
** Click Here to Purchase Tickets **
** This show has been rescheduled from 2/25. All Tickets purchased for the 2/25 show will be honored on 4/29. If you can not make it on 4/29, there will be a 7-day window (ending on 3/4) during which you can request a refund. We apologize for the inconvenience.**
Interweaving the classic songs and jams of The Grateful Dead, The Allman Brothers Band and The Band, Dead Man's Waltz (formerly Steal Your Peach) is an all-star collective from the Northeast festival scene. Dead Man's Waltz features top-notch musicianship and offers a refreshing twist to the music of three legendary and iconic bands. While staying true to the spirit of the music, the band members put their own dynamic spin on a vast catalog of beloved songs that are now part the new American song book.
At its core, DMW is a celebration of the long standing tradition of crossover between The Dead, The Allmans and The Band, culminating with the legendary 1973 Summer Jam Music Festival in Watkin's Glenn, NY where the three bands performed together. DMW's arrangements are experiments, as they easily flow from the familiar to the obscure, moving from standards like "Jessica" into Going Down The Road Felling Bad" into "Don't Do It" or  "Up On Cripple Creek" into "They Love Each Other" into "Midnight Rider". The band always keeps it fresh with new and unexpected arrangements and improvisations, while engaging fans in the free-spirited party and colorful, close-knit community surrounding their shows.
With 2 drummers, DMW's line-up mirrors those of both The Dead and The Allmans as well as later line-ups of The Band. Dead Man's Waltz features "Rev" Tor Krautter (Rev Tor Band) on guitar and vocals, Tom Major (Entrain) on drums, Andrew Costa (Stone Revival Band) on keys, Jeremy Walz (Soul Sky) on guitar and vocals, Jeff Prescott (Rasinhead) on drums and vocals, and Brian O'Connell (Uncle Sammy, Gordon Stone Band) on bass and vocals.
Band Website: www.deadmanswaltz.com