May 7, 2023 1:00 pm - 6:00 pm
Doors: 12:00pm
Show: 1:00pm
Ages: 18+
Tickets: $10
** Click Here to Purchase Tickets **
Come join us for the Capital Underground 35th Anniversary Concert at Putnam Place. The event will feature music across two stages, with performances by Frozen Sun, Shyste Chronkyte, Blase Debris, Gracies Paris, Xkwisit, Mista Pigz, Under the Den, Sime Gezus, Michael Francis McCarthy, Bonus, Chris Sanders, The Tradition, and B. Austin.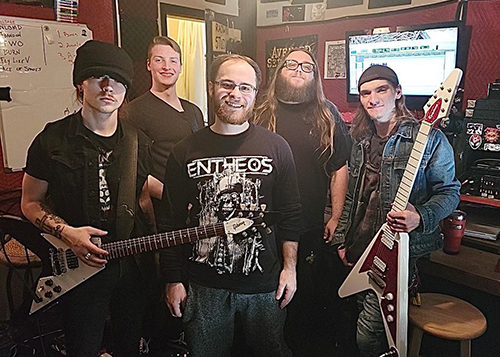 Frozen Sun is an original hard rock/ heavy metal band from Albany, New York that formed in 2011.
Website: www.facebook.com/scFrozenSun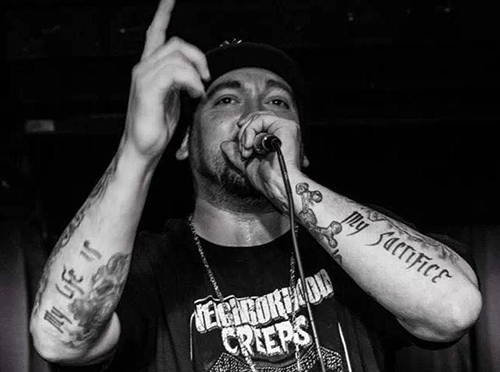 Shyste, or, Shyste Chronkyte has earned the reputation of being one of the most prolific MCs in existence. Hailing from Upstate NY, 518, he has been destroying mics, vocal booths and venues for almost 20 years. He has forsaken pop recognition or fame, for the freedom to do the type of music he believes in. 
Website: www.shyste518.bandcamp.com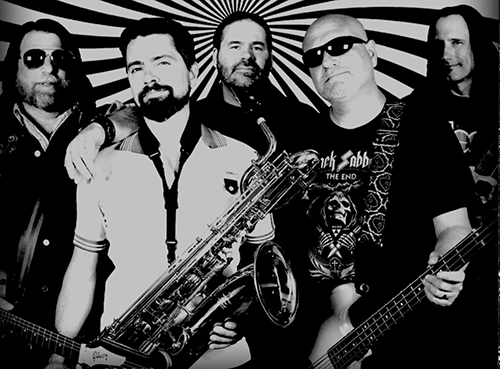 Formed in 2002, the boys of Blasé DeBris set out to close the gap between Classic Metal and Punk Rock.
A fistful of albums and a few lineup changes later, the band has struck a sound all their own. Bewitching beats and melodic guitars melt into sonic simplicity while the saxophone and vocals provide just the right amount of ear candy to be compelling.
Poetry and punk, metal and melody. Easier said than done. But this is where we come from. This is what we do. Blasé DeBris have toured throughout the United States, performed on Warped tour, the SXSW Music Fest, the Great NY State Fair and many other righteous locations.
​Stay tuned, the Best is yet to come.
Website: www.blasedebris.com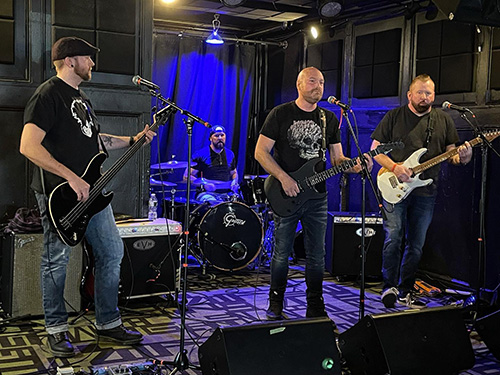 Gracie's Paris is a hook-oriented, power pop-inspired rock band from the NY Capital Region. Originally formed as a trio in 2007, the original lineup included Carl Ferritto on guitar and lead vocals, Randy Rose on bass, and Eric Buechner on drums. The band went on hiatus in 2013 and reunited as a four-piece during COVID, adding lead guitarist Steve Hourigan to the original 3. Since mid-2022, Gracie's Paris has focused on writing and recording. The band released four new singles available on all major streaming platforms, gaining the attention of promoters up and down the east coast. Their single 'Save Yourself' is currently on rotation as Colonial Life Stadium in Columbia, South Carolina, and their latest single 'Fragile' has been picked up by multiple entertainment venues in the Virginia Beach area. Gracie's Paris will have you hooked instantly and begging for more.
Website: www.facebook.com/graciesparisofficial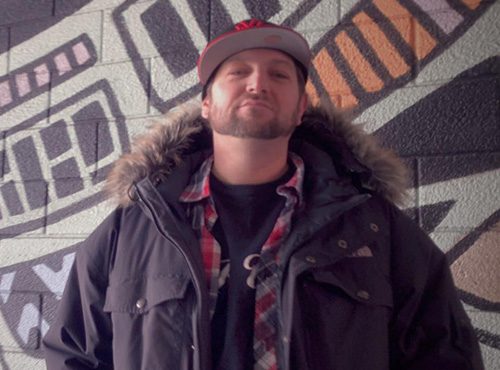 Mista Pigz is one of upstates finest lyricists holdin it down for the city of Albany, New York.
Website: www.facebook.com/mistapigz420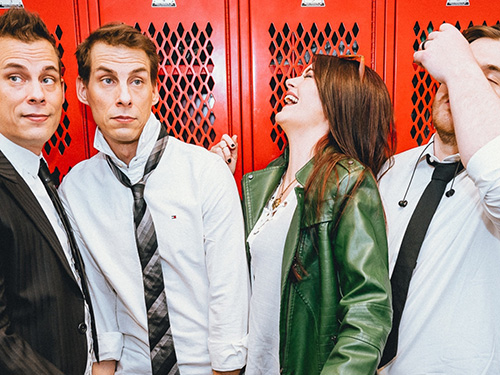 Under The Den is a four piece rock band from Upstate New York. Formed in 2017, the band is comprised of singer Madison Lewis, guitarist Ben "Ideas" Zoleski, Johnny Solo on bass and his twin brother Jason "Big JNo" Nowak on drums. A multitude of past experiences on indie and major labels from various members of the band have led to a creation of songs that range from punk, to funk, to ambient dance tracks. UTD is about the live show, and they are no doubt a live band.
Website: www.undertheden.com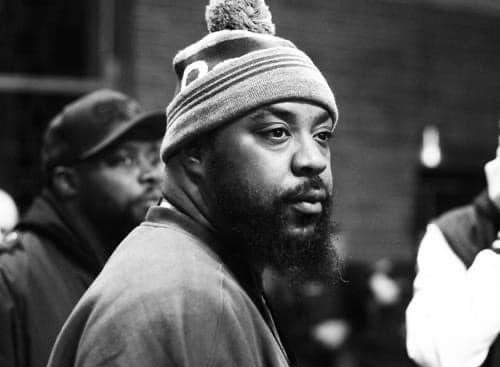 Sime Gezus rhymes about life's complexities; music is an expression of self without the conversation.
Website: www.facebook.com/SimeGezus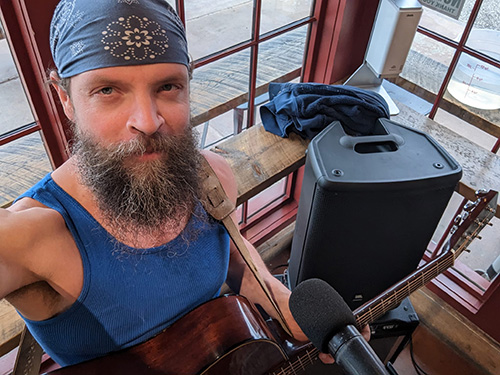 Michael Francis McCarthy is a 37 year old American roots musician based in upstate New York. Born and partially raised in South America he was exposed to indigenous Bolivian folklore and Cuban folk music, which formed his musical foundation and gave his vision of American roots music a unique flavor. He grew up in the rural north studying folk guitar and absorbing influences from the American roots masters he discovered in his parents' record collection. In his adolescence and early twenties Michael chased the sounds of electric guitar masters like Dimebag Darrell and Duane Allman, acquiring a taste for big guitars, band dynamics and improvisation. While living in Central America in his mid-twenties he plugged an acoustic guitar into an electric amp and discovered his signature "electrified acoustic" tone and began gigging full time throughout the western hemisphere, particularly in the blues circuit of the deep south. Michael performs regularly throughout the northeastern US. His most recent album, "Only The Strong Will Survive" was released independently in January 2021, and his new album is due for release in mid-November of this year.
Website: www.michaelfrancismccarthymusic.com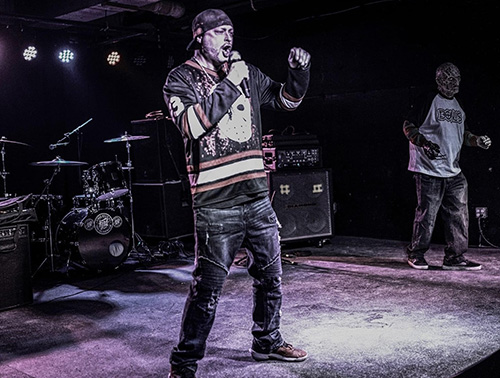 Bonus is an independent rapper from The Capital District of NY and has been touring all over the country recently. He has been receiving huge reviews from Listeners all over the world. Bonus has multiple music videos online and all of his music is available on all streaming platforms worldwide. Bonus has a song titled 'Ruthless' that is going to be featured in a major motion film called 'Lock and Load'. He Brings Positive High energy to every stage and event he plays, along with a big following of fans. Bonus has also done features with Major Rappers like Swifty McVay (D-12), and YukMouth (The Luniz). His most recent album 'First Things First' has taken off worldwide supporting a cross country tour last year. Bonus is headlining a national East Coast Summer Tour in 2023, and releasing yet another full length studio album in April 2023. If you have a chance to see Bonus live, Don't miss it!
Website: www.reverbnation.com/bonus6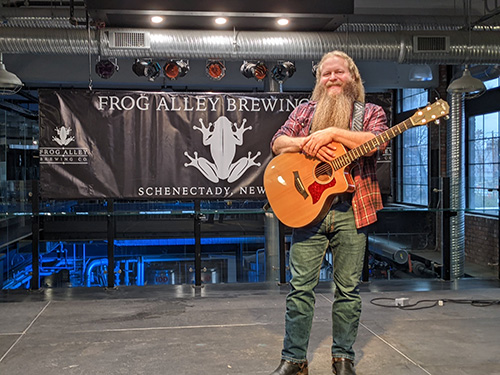 Chris Sanders is a singer/songwriter based out of the upstate New York capital district. He has performed "on Broadway" in Nashville at Redneck Riviera and Johnny Cash's with the incredible Rob Riser, has opened for some of the hottest bands in the area and has performed with True Grit Outlaws.
While in Nashville, TN during the first week of April 2023, Sanders visited Justin Wantz Productions and recorded his very first song, "Ain't The Life", which is pending a release date!
Website: www.chrissandersmusic.com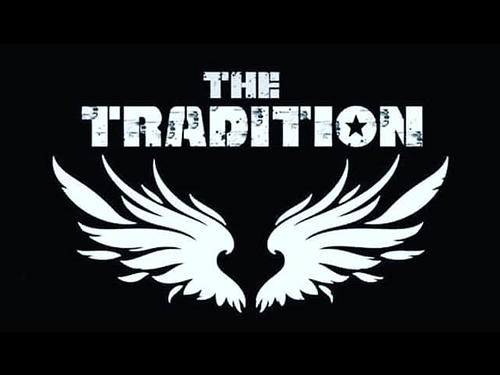 The Tradition band, originally a duo formed over 5 years ago playing original music, plus improv cover tunes began pleasing crowds all over upstate New York. Renna is getting read to record some new music and will debut some live on stage this Friday. 
The Tradition Led by Ralph Renna (let go daylight, Last call) and host of local music podcast Capital Underground on Nippertown. Brings  his revolving door of guest musicians to Putnam Place. The Tradition band featuring a stellar lineup and some guests as well. 
Reunited with lead guitarist Zach Leffler(Zeffler, let go daylight) and co-founding member of The Tradition.  Matt Cristo on bass (Space Peanut, Electric City Rockers) and Drummer Anthony Delano (Vodkasonics, Nickel Social & The Explosives) for this rare night of Rock & Roll magic and special guest local musicians!
Band Website: www.facebook.com/thetraditionny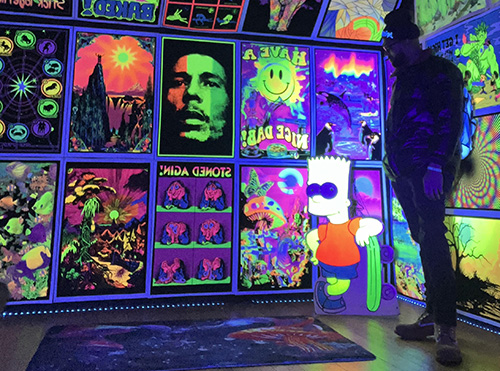 B. Austin is a rising star in the world of music, known for his unique style that blends hip hop, soul, and R&B. With a smooth, and soulful voice, B. Austin's music is both powerful and poignant, with lyrics that explore the human experience and touch the hearts of his listeners.
Born and raised in Ticonderoga, B. Austin grew up with a passion for music, drawing inspiration from artists like 50 Cent, Eminem, Kanye West, J. Cole, Kendrick Lamar, Busta Rhymes The Wu Tang Clan & many more. With his natural talent and dedication to his craft, B. Austin quickly made a name for himself in the local music scene, and has since gained a loyal following of fans who are captivated by his sound. He is a winner of the 2023 Listen Up Awards Favorite Hip Hop Artist Award.
B. Austin's music has been described as "hauntingly authentic" and "uniquely soulful," with a style that is both modernly old school and timeless. His latest EP, New Goats, has received critical acclaim and has been praised for its raw honesty and emotional depth.
With a rapidly growing fanbase and a talent that is impossible to ignore, B. Austin is poised to take the music world by storm. Keep an eye out for this rising star, as he continues to create music that touches the soul and inspires the mind.
Website: www.facebook.com/bryaustin21