September 29, 2018 8:30 pm - 11:45 pm
Putnam Place, 63a Putnam Street, Saratoga Springs, NY 12866
Doors: 8:00pm
Show: 9:00pm
Ages: 18+ 
Tickets: $5 at Door / $10 if under 21
CAMPO is an indie rock band formed at Skidmore College in Spring of 2016. CAMPO's music is a unique blend of alternative/indie-rock, jazz, and pop music featuring two lead singers. The band's music is harmonically rich; driven by catchy hooks and striking lead vocals. On stage, CAMPO's warm vibe and tight chemistry provides an intimate experience for any audience. CAMPO's debut EP "Fifty Seven" is now available on Spotify and Bandcamp: https://campo.bandcamp.com/releases
Band Website: www.facebook.com/campotheband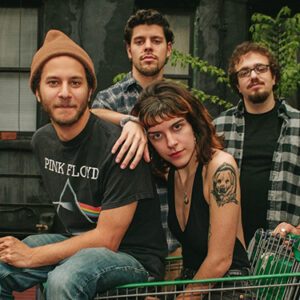 Vinegar Mother is carving their own niche, up and down the east coast's live music circuit.  The psychedelic soul-rock quintet has been finding fans from Brooklyn to Burlington, and everywhere in between.  On June 8th, the band released their debut full-length, Phases. Phases is available on the band's BandCampPage, Spotify, Apple Music, Google Play, Deezer & More.  Phases is the follow-up to the band's debut EP, "The Sunny Seat" released in late 2016.  In a Belwood Music review of "Moon Tomb", the first single off of Phases, James Fenny had this to say: "…There's so much going on here that it will take you a couple of listens to soak it all in. With slick soulful vocals, tripped out psychedelic soundscapes, funky flourishes, jazzy piano, and even intricate math rock riffs, this wonderfully eclectic single hits you with everything in the band's arsenal. It is one of those songs that seems to defy the laws of physics; you wonder how it's possible to cram so much music into such a short space of time? With one of the most unique and diverse sounds I've heard in recent years, Vinegar Mother certainly has a lot to offer."
Vinegar Mother at its heart is a truly collaborative effort which they believe will strike a chord with music fans and musicians of all stripes.
Band Website: www.vinegarmothermusic.com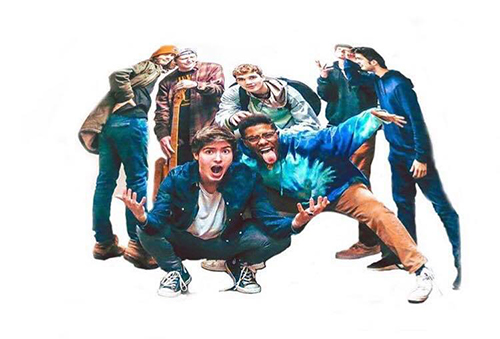 Whale Tail is an R&B Soul band from Berklee College of Music. They fuse smooth genres together to create a unique sound. A good example of the vibe brought on by the band is Anderson Paak.
Forming in late 2017, the boys have made quick strides in the Boston music scene, selling out the first show they ever played in March of 2018. Whale tail can be found playing alongside some of Boston's hottest up and coming artists.
Usually belting sweet lines about relationship issues, Matt's silky volcals, paired with the funky horn lines that Pete composes, are a match made in soul heaven.
Band Website: www.facebook.com/whaletailband