July 25, 2020 9:30 pm - July 26, 2020 1:00 am
Putnam Place, 63a Putnam Street, Saratoga Springs, NY 12866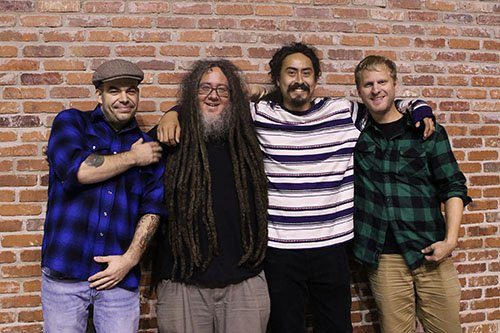 Doors: 8:30pm
Show: 9:30pm
Ages: 18+ (note: there is a $5 surcharge for attendees under 21)
Tickets: $15 
** Click Here to Purchase Tickets **
* This show has been postponed due to the ongoing COVID-19 pandemic.  We are working to reschedule this show for the fall and will have details posted soon.  All tickets already purchased will be honored on the rescheduled date.  We apologize for the inconvenience, but the safety of our patrons, staff and musicians are our top priority.
Bumpin Uglies spawned from an Annapolis, MD scene awash in musical history over a decade ago. They are rooted in East Coast ska, punk, and reggae, making their mark up and down the Eastern Seaboard. In the past ten years, Bumpin Uglies have worked to carve out their path by relentlessly touring, and releasing one album after another. With each release came more focus, more creativity and more desire to always experiment and try new things with their music. The band is psyched for their latest EP, Buzz, which released on March 22 via Ineffable Music Group based in Oakland, CA. Ineffable is a name synonymous with the likes of Collie Buddz, Stick Figure, The Movement, and many other prominent artists.
Their last album, Beast From The East, is proof positive that Brandon, Wolfie, Chad and T.J. have meshed into a dynamic quartet as the album topped reggae charts, drawing interest from Billboard's editorial team for their debut in the pole position. With fellow Maryland rocker Howi Spangler of Ballyhoo! working on the production, the alchemy was right for their breakthrough
release, so naturally they are keeping that intact with their current album, Buzz, while continuing the trend of evolving their sound, always experimenting in bold ways that keeps everything fresh from beginning to end.
Their climb hasn't always been easy and as Bumpin Uglies have grinded their way to their current place in the music scene, they've shown that hard work pays off and by putting your heart and soul into it and by taking risks, you can achieve great things. It's why they've springboarded from The Whiskey in Annapolis (RIP) to slots at major festivals like Firefly, Peachfest, and Reggae Rise Up, and are selling out several markets around the nation. Bumpin Uglies are also proud to have announced the return of their own Headlining Festival, Weekend at Wolfie's, set for June 11-13, 2020 in Bedford, PA.
As a band they are clearly intent on doing things their own way, it's how it's always been done. This philosophy has grown Bumpin Uglies into a prolific music-making beast, has devoted fans tattooing Brandon Hardesty's poignant lyrics on their bodies and has them growing into a nationally recognized touring headliner. Bumpin Uglies is on fire with no end in site.
Who is Bumpin Uglies?
Brandon Hardesty – Vocals, Guitar
Dave Wolf – Vocals, Bass
TJ Haslett – Drums
Chad Wright – Vocals, Keys, Guitar
Band Website: www.bumpinugliesmusic.com