May 6, 2020 9:00 pm - May 7, 2020 12:00 am
Putnam Place, 63a Putnam Street, Saratoga Springs, NY 12866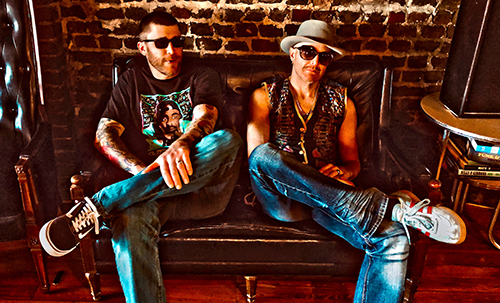 Doors: 8:00pm
Show: 9:00pm
Ages: 18+ (note: there is a $5 surcharge for attendees under 21)
Tickets: $15 Advance / $20 Day of Show (on sale Friday, January 31 @ 10am)
** Click Here to Purchase Tickets **
* This show has been postponed due to the ongoing COVID-19 pandemic. We are currently working to reschedule the show and will post the new date as soon as it is confirmed. Tickets purchased to this show will be honored on the new date. Alternatively, if you would like a refund, please submit your request through Ticketbud and we will accommodate your request. We apologize for the inconvenience but your safety is our top priority.
A little house, a little blues, a little funk, a little rock, and a whole lot of soul blast through BoomBox.
Since first emerging in 2004, founder, songwriter, producer, and multi-instrumentalist Zion Rock Godchaux has been quietly seasoning and simmering this recipe to perfection. At the same time, the Muscle Shoals, AL native stays true to what attracted countless fans in the first place.
"I remain open to anything you would hear coming out of a boombox," he explains. "There are a lot of different vibes and angles, but it still adheres to a universal rhythm. This new record(Western Voodoo)is the most musical and varied, yet it's tightly wound in respect to that syncopation. There are only a few rules. It should be heavy groove. It should make you want to move. Overall, I've further developed the sound people are used to."
"You hear about different forms of magic around the world," he goes on. "The West, in general, has its own voodoo influenced by the blues. That's what shaped me as a musician growing up in this country. It's hard to put in the words, but you know it when you hear it.
"You hear it in everything that BoomBox has done thus far. Over the course of five albums, the group has become a streaming favorite with numerous tracks cracking a million plays on Spotify. Moreover, they've made audiences groove everywhere from Electric Forest and Hangout Music Festival to High Sierra Music Festival and Red Rocks.
In the spring of 2019 Zion enlisted his "brother from the same mother" Kinsman MacKay to embark on BoomBox's most exciting configuration to date. "There's a special kind of chemistry between two brother splaying music together,"Zion explains. "Since 2003 we'd get together and make tracks just for fun, and realized we had a strong connection in the studio."The two always knew they would work on a project together someday,and when the doors opened up logistically in 2019, it was the natural move for the brothers to take form as BoomBox.
BoomBox debuted their live horn section called "The BackBeat Brass" in the fall of 2019 to great reception. "It's like these songs are my children that I've been raising for the past 15 years, and with the addition of the horns it feels like seeing them again for the very first time" says Godchaux. The BackBeat Brass, led by trumpet artist Nic Chaffee of Delta Nove, will be featured on select shows in 2020, bringing a classic live horn sound filtered through an array of psychedelic sounds and elements.
Band Website: www.thisisboombox.com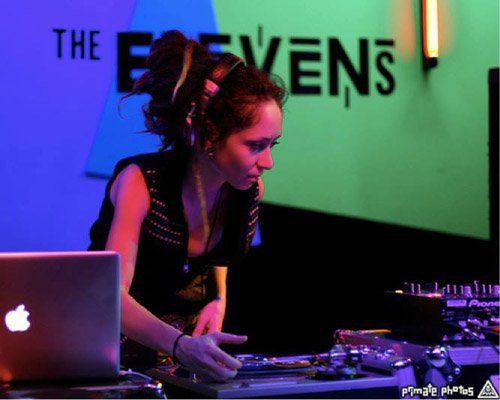 Leila had always thought being a DJ was something that her future held for her. However, growing up in the middle of nowhere (Earlton, NY) Leila didn't hear drum and bass until her college years – but she quickly fell in love & knew that's what she wanted to spin. In 2006 she bought her first set of technics, stacks of records & devoted at least 8 hrs a day to teaching herself the art.
Within a month Leila had her first show and within 6 months she became a member of DPIM recordings & released her first demo. "The Great Conjunction" was passed onto legendary turntablist/DJ Jen Mas (NYC) who selected Leila as the winner of the title of "best up & comer female dj" in 2007. She earned a slot at an all female dj event & gained more popularity fast. Within the next year she won several other contests including several where the party-goers got to vote on the dj's they wanted to hear spin. Her continued success, popularity, unique style and constantly growing skills led to her being asked to be a part of Spread the Word Productions & Konkrete Jungle New Haven. She has not only played KJ New Haven, but was the first female DJ to play Konkrete Jungle Buffalo and Albany. She has also played the legendary Konkrete Jungle NYC, been a member of Konkrete Jungle Albany, second in command at Bass Camp Recordings and is currently helping to run DNBC (Drum and Bass Coalition) with DJs Hokilla & Mentally Ill.
Leila kicks off the night with a funky house set.
Website: www.facebook.com/leiladnb