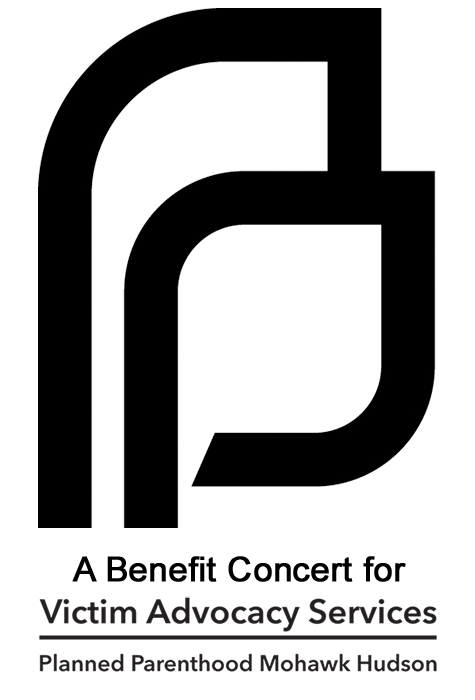 April 5, 2019 5:30 pm - 9:30 pm
Putnam Place, 63a Putnam Street, Saratoga Springs, NY 12866
Doors: 5:00pm
Show: 5:30pm
Tickets: $10 Donation at Door
Join us for an evening of incredible music, good times and raffles to support survivors of sexual violence.  What better way to spend your Friday night than out listening to live music while showing your support for Sexual Assault Awareness Month!  The evening will feature live music by Ferriday, Honey Slider, Sydney Worthley and Erin Harkes as well as a number of exciting raffles.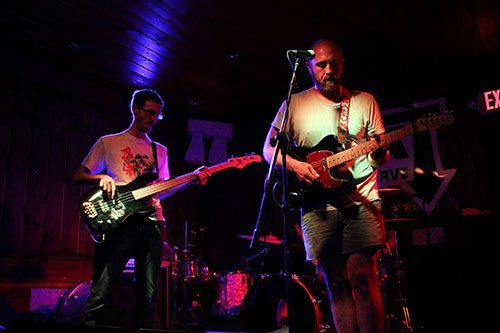 Ferriday is a rock band out of Albany, New York.  Their debut album, Under the Western Sky was released in 2015.  This was then followed up with the release of their sophomore album, All Roads, in 2017.
Band Website: www.facebook.com/ferriday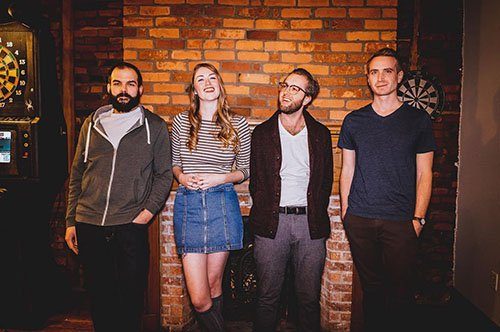 Honey Slider is a folk rock/pop duo-band based in Albany, NY. After meeting at SUNY Albany in 2012, Caity Gallagher (vocals, keys, guitar) and Alec Lewis (vocals, lead guitar) have grown as both musicians and colleagues. The duo was lucky enough to have Will Kidder (bass) and Brandon Malowski (drums) round out the band in 2017. Their roots in musical theater shine through their classic rock and folk influences, especially during their live performance. Their latest EP, "Why Not Tonight?", features songwriting that combines raw emotion and intricate harmonies to further highlight their storytelling.
Band Website: www.facebook.com/honeyslider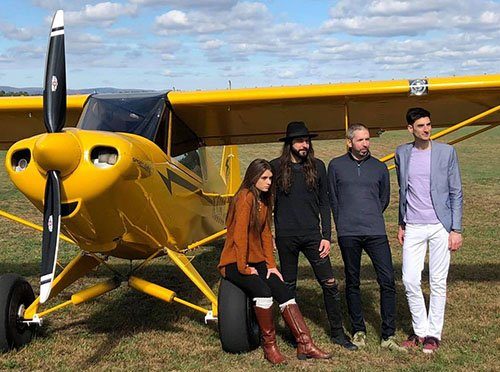 Sydney Worthley is a shining young singer/songwriter from New York's capital region. Incorporating elements of pop, country, rock, and folk, Sydney melds them i
nto a sound all her own. Sydney's myriad vocal styles can be enjoyed in sweet, delicate love songs, powerful ballads, and cutting rock numbers.

She is currently recording her debut album, Strong (May 2017, Ambassador Music Group) with session musicians Leo Valenchis Jr. and Derick Noetzel. Strength, courage, and perseverance propelled Sydney through the hardest time of her life and are prominent themes in her songs. Many young people face hardship and personal struggle in their lives, and often feel isolated and alone. Sydney is passionate about sharing her experiences to help people feel connected and understood, and to find the strength to go on. This roller coaster of an album takes a powerful stance in the face of tremendous loss and heartbreak, ultimately inspiring her listeners to be strong.

Sydney began performing in 2012 and, shortly thereafter, earned the Saratoga County Rising Star Award for her outstanding ability and achievement. She continued performing and recording alongside Rick Bolton and 7-time Grammy Award winning producer Joel Moss, and in 2014 won the Capital Region Teen Idol competition. Sadly, tragedy struck her family a year later when two close relatives passed away only a few months apart. Sydney's immense loss fueled her creative energy and inspired many of the songs on her new album. Her talent and potential was recognized in 2016 by Andrew Gabriel of Ambassador Music Group (AMG). Later that year, Sydney signed with AMG and began production of her first full-length original album set to release mid-2017.

Multi-instrumentalist, singer, and songwriter Sydney Worthley writes for her family, for her friends, and for you. She has big things planned for 2017, so keep an eye on this powerful young woman as she makes strides into her future.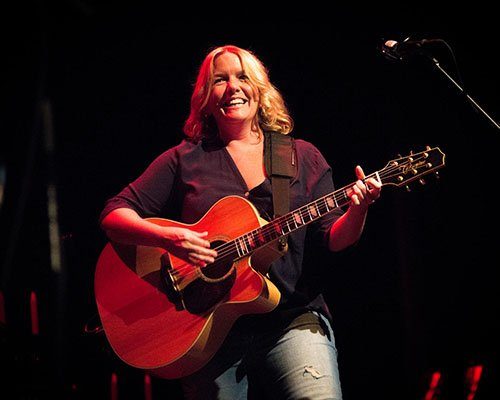 It's hard to say exactly what Erin Harkes is. She's a singer/songwriter. She's a full time musician. She's also a part time standup comedian. Whatever she is doing she is doing it on stage!  
Erin began writing her own songs at age 19 and has released four albums of original material since then. Her first CD was aptly titled "Bar Napkins and Magic Markers" due to the crude way the lyrics were jotted down during her college years. 
Her music comes from triumphs over tragedy. Though sometimes somber there's always a resounding theme of resilience. The power of her voice and the emotion that comes through her lyrics make you want to sit and listen to every word.  Erin's lyrics tell stories of her life, sung through a big voice that's often compared to Janis Joplin.  Hearing Erin sing is a powerful experience that grabs anyone within earshot. 
Erin's spontaneity and willingness to perform won her a spot on "Battle of the Instant Bands" on the Jimmy Fallon show in April of 2010.  Having only 20 minutes to prepare with an impromptu band made up of complete strangers, Erin won over both Jimmy Fallon and the studio audience by naming the band ("Fallon Angels") and the song ("Free Jimmy") – the band performed the song with Erin on vocals to an explosive audience response and easily won the contest. 
After years of being told she was funny, on and off stage, in 2012 Erin decided to try her hand at standup comedy. Having found great comfort in front of an audience she was able to make this transition smoothly.  Unlike playing music in bars and clubs where people may be chatting or not listening, comedy provided the much needed attention that Erin craved.  In a very short amount of time she achieved much local success and has since performed nearly every major club in NYC and in Toronto and Montreal. She is also a regular feature at Funny Bone Comedy Clubs across the country. 
Erin is regularly voted Best Singer/Songwriter, Solo Musician and Comedian in the Capital Region by the Times Union Reader's Poll, The Alt and the (sadly now defunct) Metroland.  She has been the subject of several cover stories by both of those newspapers.  She is definitely a local favorite. Erin has had the privilege to have shared the stage with national acts such as David Allen Coe, Leon Russell, Melissa Ferrick, Eric Burden and recently opened for one of her musical idols, Beth Hart. In comedy she has worked with Jeff Dye, Demetri Martin and In Living Color's Tommy Davidson.  
Erin likes to say that music is her spouse and comedy is her mistress. She tries to give them equal amounts of love and attention. Whether singing songs or telling jokes, Erin commands attention every time she steps foot on stage.  
Website: www.erinharkes.com