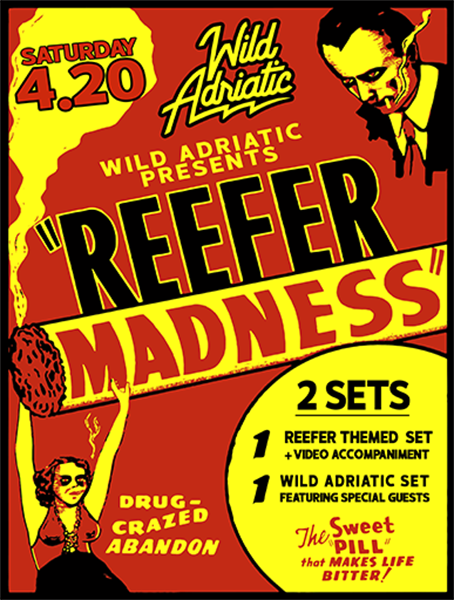 April 20, 2019 9:00 pm - 1:00 am
Putnam Place, 63a Putnam Street, Saratoga Springs, NY 12866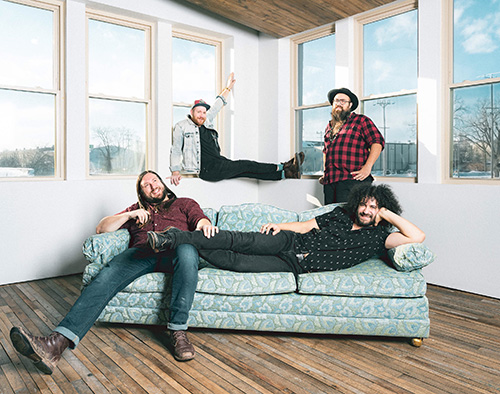 Doors: 8:00pm
Show: 9:00pm
Ages: 18+ (note: there is a $5 surcharge for attendees under 21)
Tickets: $12 Advance / $15 Day of Show
** The online presale period for this show has ended.  Tickets will be available at the door.
Ticket Giveaway: Win a pair of weekend camping tickets to Mountain Jam courtesy of WEQX!
Come celebrate 4/20 at Putnam Place with Wild Adriatic Presents: Reefer Madness. The show will feature a set of reefer-themed music, complete with video accompaniment on Putnam Place's giant LED video wall, followed by a set of original music.  BONUS: Everyone who purchases a ticket will be elegible for a chance to win a pair of weekend camping tickets to Mountain Jam courtesy of WEQX, The Real Alternative!
Rooted in the rowdy spirit of rock & roll, Wild Adriatic has built an international audience on a combination of groove, grit, and guitar-heavy swagger.
With the power trio's newest album, Feel, bandmates Travis Gray, Rich Derbyshire, and Mateo Vosganian update the sound of their influences — from Seventies rock to Motown to soul — for a contemporary audience, taking influence from the past but never losing sight of the present. They aren't revivalists; they're modern men, carrying the torch of melodic, riff-ready, high-energy rock into new territory.
Whittled into sharp shape by a touring schedule that's kept them busy for roughly 175 days a year — including two European tours, countless stateside runs, and appearances at festivals like Bonnaroo — Wild Adriatic's three members recorded Feel in Austin, teaming up with Grammy-nominated producer Frenchie Smith in the process. The goal was to shine a light on the band's strength as a live act, avoiding click tracks, digital instruments, sampled sounds, and other tricks of the recording studio. Instead, Wild Adriatic focused on the same core ingredients — Gray's guitar playing and soulful sweep of a voice; Vosganian's percussive stomp; Derbyshire's in-the-pocket bass — that helped kickstart the band in 2011, back when Wild Adriatic formed in Upstate New York.
From the psychedelic "Chasing a Ghost" to the mellow, horn-filled "Come Baby Baby" — the latter song featuring blasts of brass from the West End Horns — Feel offers up 11 new songs of modern, analog, groove-heavy rock, with Wild Adriatic taking inspiration from breakups, friendships, new relationships, tour stops, and even politics. "Appleton" finds the guys paying tribute to the Wisconsin town that's hosted some of their most most memorable shows, while songs like "Some Nerve" and "Hurricane Woman" channel the influence of guitar greats like Stevie Ray Vaughan and Joe Walsh. Much of the album came together during five separate writing retreats, including treks to Virginia, Texas and Wisconsin. Throughout it all, the songs were written collaboratively, molded by a band of longtime friends who, more than a half-decade into their career, are still turning over new leaves.
"This feels like our first record all over again," says Vosganian, a childhood friend of Gray since his elementary-school days. "We're a rock and roll band at heart, but we have heavy ties to soul and blues music, too, and as the band matures, those roots come out. This is a great way to reintroduce ourselves."
Gray agrees, saying that the real-life inspiration behind most of the album — a painful breakup — helped Wild Adriatic create a record that ultimately celebrates the electricity and elation of playing in a traveling band.
"These songs align with everything we've gone through in the last year," he adds. "They highlight hard times, but also underlying hope and optimism. We're people. We're supported by fans who buy tickets and come out to shows, and we like to hang out with them. We aren't trying to take ourselves too seriously. We're trying to connect. We're trying to feel."
Band Website: www. wildadriatic.com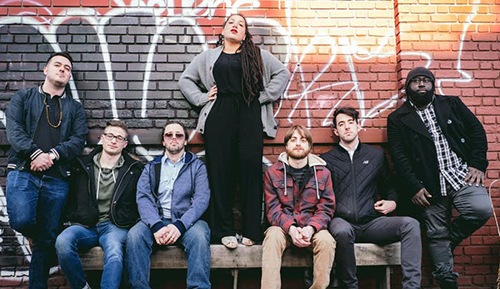 Hailing from Albany, NY, Wurliday brings together some of the most exciting, dynamic musicians in the live music scene for a lively injection of soul-funk goodness, direct to your ears. The group led by guitarist/songwriter Justin Henricks, and fronted by vocalist Ilana Morris brings forth a new take on combining funk, soul, and songwriting. Behind the vocalists, their rhythm section packs two guitars, bass, drums, and screaming organ that is sure to have you dancing all night long.
Wurliday has been making their way onto the scene in a big way having shared stages with legendary acts such as The Meters, EnVogue, and more. Their latest release, 'Bedtime Blazer Vol. II' is the conclusion of a two EP collaboration project that features special guests Jennifer Hartswick, Girl Blue, and Steve Swatkins to name a few. Bedtime Blazer was recorded and produced by Alan Evans (Soulive) at his Iron Wax Studio in Millers Falls, MA.
Band Website: www.wurliday.com