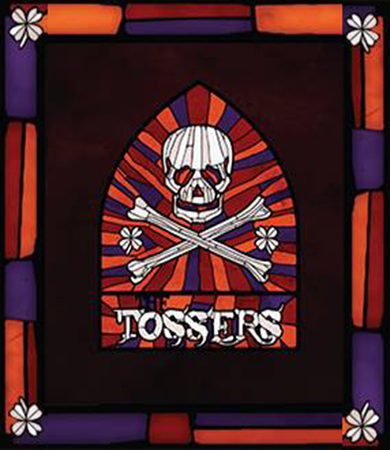 March 9, 2019 9:00 pm - 1:00 am
Putnam Place, 63a Putnam Street, Saratoga Springs, NY 12866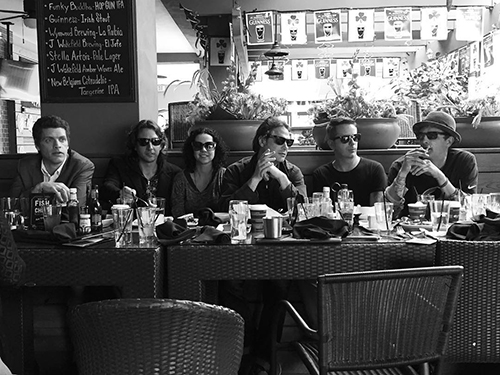 Doors: 8:00pm
Show: 9:00pm
Ages: 18+ (note: $5 surcharge for attendees under 21)
Tickets: $15
* The online presale period for this show has ended.  All remaining tickets will be available at the door.
Blown in from the South side of the Windy City, THE TOSSERS have been undisputed champions of Irish drinking anthems for well over a decade. Their whiskey-drenched melodies will have you filling up your glass and dancing in the aisles. Formed in 1993, the six-piece Celtic punk band of Chicago, IL has been proudly spreading their Irish gospel across the globe, with no plans of slowing down.
Impressed with their punk-infused Irish jigs, THE TOSSERS landed a deal with fellow Chicagoan Tony Brummel's powerhouse independent label, Victory Records. Determined to make a name for themselves, the band released their debut album on the label titled The Valley of The Shadow of Death in 2005. Likened to folk legends FLOGGING MOLLY, the album was greeted with rave reviews, shelling out a comprehensive list of party ballads fit for the thirstiest Irish pubs. Comprised of vocalist Tony Duggins, Rebecca Manthe on the fiddle, Bones on drums, bassist Peter Muschong, whistler Aaron Duggins, and Mike Pawula on guitar, THE TOSSERS upped their Midwest charm to change the folk music scene forever. Not ones to leave an empty glass, the band entered the studio a year later to begin working on Agony, their sophomore Victory album, released in 2007. Celebrated as one of their most "lively" and "entertaining" efforts, Agony demonstrated THE TOSSERS' impressive command of song structure and instrumentation. Catching the attention of execs at CBS, Agony's break out single "Siobhan" was featured on How I Met Your Mother, solidifying their relevancy in mainstream culture. Their implementation of traditional instruments into punk-infused anthems allowed critics to see the band was not just about beer and whiskey with levels of musicianship that could not be ignored.
Due to popular demand, the band released Gloatin' and Showboatin': Live on St. Patricks Day CD/DVD in 2008, giving fans the opportunity to experience a live show in their own home. Praised for their high energy on-stage performances, this release showcased the band giving their all, pushing themselves to the limit to put on an unforgettable set. A collection of their old and new favorites, Gloatin' and Showboatin' drew in thousands of punk fans, now desperate to hear what THE TOSSERS would release next. Their pleas were answered in the form of On a Fine Spring Evening released the same year (2008), which demonstrated a more positive, up-beat side of the group. With fast-paced hits "Whiskey Makes Me Crazy" and "Rocky Road to Dublin", Tony's gritty vocals shined as he sang about lost loves, inebriation, and their hometown. Since, the band has focused touring in support of their 2008 release, making appearances at events such as Chicago's Guinness Oyster Festival and playing headlining shows along the way.
Having kept fans waiting, THE TOSSERS released their latest album, The Emerald City, on March 5th, 2013. Dubbed "their most complete and fully realized release" by Alternative Press, The Emerald City served as a "reward for anyone who loves Irish-inflected rock, hanging together nicely and moving briskly enough to readily entice you into hitting repeat." For fans of DROPKICK MURPHYS and MUMFORD & SONS, THE TOSSERS continue to prove that they are here to stay. Whether you're Greek, Italian, Russian, Polish, or English, when THE TOSSERS take the stage, you'll become Irish faster than you could say "More whiskey, please."
Band Website: www.thetossers.com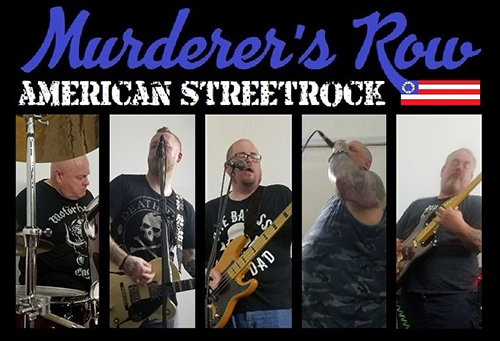 Murderer's Row, drunk rock from the U.S. backstreets of Troy, New York! Forged in early 2000 from same flame that brought you hardcore heavies, Stigmata, Murderer's Row set out to shock the world again with our take on life; fightin', boozin' and the working class struggle.
Murderer's Row played their first show at the legendary, CBGB's OMFUG (R.I.P.) Soon after, they hit the studio to to record their first full-length album, "Menace To Sobriety", released by Gang Style Records in 2003.  After some great gigs and a quick line-up change, they started writing songs for their second album, "Urban Shocker", released on United Against Society Records, Germany in 2005.  That same year the band was invited to be one of only two Oi! bands to be featured at the "Superbowl Of Hardcore" in New York City.  They continued performing live and writing new material for their Oi!/Hardcore cover L.P., "A 12 Pack Of Brewtality."  This was recorded in tribute to their various musical influences over the years, released by Black Rose Promotions in 2006.  During this time, another album was already in the works as they headed back into the studio to record their third release, "Beer Fueled Mayhem" on Sailor's Grave Records U.S.A., picked up and re-distributed by Rebellion Records, Holland.
In 2010, Murderer's Row unleashed their fourth album, the fast and ferocious, "Bully Breed" on Durty Mick Records. During a brief hiatus due to a line-up change, this album was followed by a compilation entitled, "Pissed & Punch Drunk" which featured previously released songs from "Menace To Sobriety", a few re-worked tracks from "Urban Shocker", plus an unreleased track recorded during their "Beer Fueled Mayhem" session.  While continuing to perform live shows, Murderer's Row went back in the studio in 2013 to record their fith L.P., "Liberty Denied: Working Class Crucified", which was released in May, 2014 on their very own label, "Riley Records"!  In 2015 the band moved from the garage, down into the basement and out onto the streets.  They played a few shows here and there, but life interrupted as it does so… its 2018!  After a long hiatus, Murderer's Row are tightening up the old tunes, writing a few new ones and heading out on the road, bringing it to you live, real soon like! Cheers!
Band Website: www.facebook.com/Murderers-Row-Official-Band-Page-221875441262299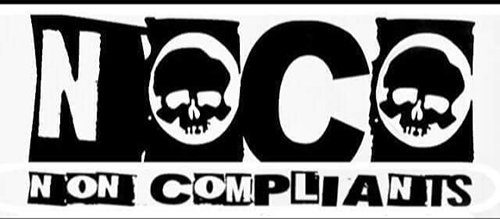 Albany Punk-Rockers, Non Compliants kick off the evening.
Band Website: www.facebook.com/noncompliants