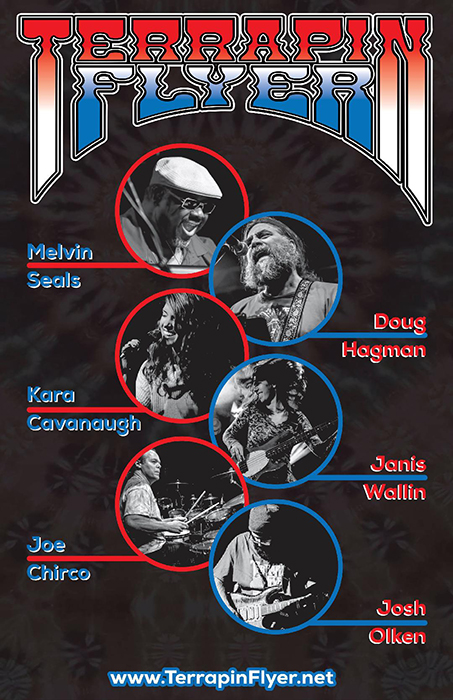 May 18, 2018 9:00 pm - 1:00 am
Putnam Place, 63a Putnam Street, Saratoga Springs, NY 12866
Doors: 8:00pm
Show: 9:00pm
Ages: 18+ (note: there is a $5 surcharge for attendees under 21)
Tickets: $20
** The online pre-sale period for this show has ended.  There will be plenty of tickets available at the door.
Everyone who purchases a ticket to this show will receive a raffle ticket for a chance to win a pair of pavilion tickets to see Dead & Co. at SPAC next month!
Terrapin Flyer and Melvin Seals have been performing together nationally for the past 14 years.  The band draws from seasoned musicians in a revolving lineup and often features former members of the Grateful Dead and Jerry Garcia Band.  Along with Melvin Seals, this tour features bassist Janis Wallin from Steve Kimock's Crazy Engine, Joe Chirco drummer from The Zen Tricksters, Josh Olken, Kara Cavanaugh and Doug Hagman from Terrapin Flyer.  
Melvin Seals played Hammond B3 organ in the Jerry Garcia Band for 15 years and has honored Jerry's legacy with his band JGB in the years since. He is considered one of the finest Hammond B3 players in the world and was revered by Garcia, and his legion of fans, for bringing authentic gospel, jazz and R&B sensibilities to the improvisational realm. 
Band Website: www.terrapinflyer.net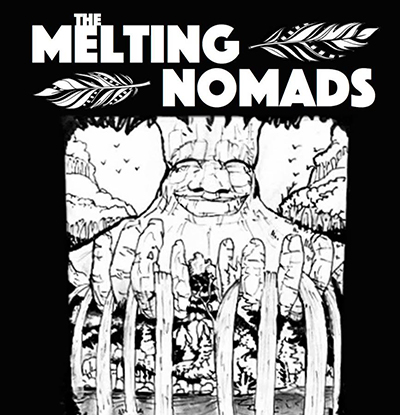 Featuring former members of Lucid and Annie in the Water, as well as members of Brickdrop and MonstaParty, The Melting Nomads may find themselves in many places, though they have intention behind their wanders. Devoted to sharing their music and bringing high-energy funky grooves to every room they step in, these nomads will be roaming soon to a musical pasture near you. Blending various individual influences the group creates a dirty funky fusion of old school hip hop beats, jazzy grooves, reggae feels, and funk.
Band Website: www.facebook.com/themeltingnomads