April 7, 2018 9:00 pm - 1:00 am
Putnam Place, 63a Putnam Street, Saratoga Springs, NY 12866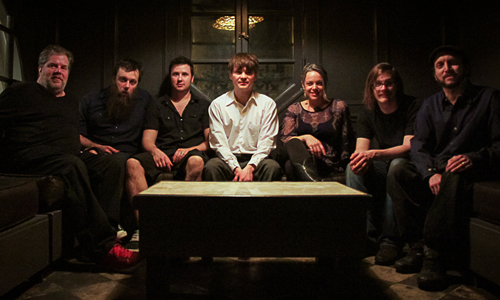 Doors: 8:00pm
Show: 9:00pm
Ages: 18+ (note: there is a $5 surcharge for attendees under 21)
Tickets: $15 Advance / $20 Day of Show
** Click Here to Purchase Tickets **
If David Byrne is one of the geniuses of modern times, then Start Making Sense is a tribute to genius. The musicians in this 6 to 7-piece Talking Heads Tribute take pride in faithfully recreating the music of Talking Heads entire career. Together they bring much of the Heads unique live show to the stage, with front man Jon Braun as a spot-on David Byrne, giving you a "once in a lifetime" experience. Prepare yourself for a rockin', funkin', danceable celebration of the new-wave art punk you loved from the 80's !!!
Band Website: www.startmakingsenseband.com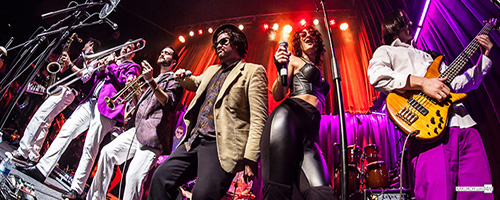 Swift Technique, Philadelphia's fiery funk extravaganza, is sprinting into their ninth year at full speed! Their unique blend of funk, soul, rock, hip-hop and relentless showmanship has propelled the group into their most successful period to date. Featuring the powerhouse vocal tandem of Chelsea ViaCava and Nik Greeley, the band is releasing two new singles, "Lucky Bump" and "Reason to Be" to add to an ever-growing recording catalogue. With bombastic horns, thunderous bass and drums, driving guitar and keys, and more dance moves than you can shake a booty at, Swift Tech's live performances are unmatched in energy, musicianship and pure feel-good fun. And with a recent appearance on the award winning Netflix series, Orange is the New Black, the group is commanding national attention.
After forming in 2007 Swift Technique has steadily toured, performed, and recorded all over the country. The band's sound has evolved at every step, with the members constantly pushing their performing and musical limits. They have shared the stage with all varieties of world-class acts including: The Meters, Wu-Tang Clan, Snarky Puppy, DJ Questlove, Soulive, Fishbone, The Disco Biscuits, Turkuaz, The Motet, Karl Denson's Tiny Universe, The Main Squeeze, Sister Sparrow & The Dirty Birds, Kermit Ruffins,, Deep Banana Blackout, Kung-Fu, Orgone, Big Sam's Funky Nation and Sophistafunk. They have successfully played at top-tier venues in some of the most musically rich cities in the country including: New York City, Boston, Baltimore, Washington DC, New Orleans, Nashville, Chicago, Cincinnati, San Francisco, Los Angeles, San Diego and of course, their hometown, Philadelphia.
For Swift Technique, every show is the craziest basement party you've ever been to. Representing Philadelphia in the funkiest way possible, Swift's mission is to get you grooving, get you grinning, and fill you with the positive energy that world so sorely needs. Come out and see what thousands of satisfied funksters across the US have already experienced. With the hype around Swift Technique building at lightning speed, look for these gritty groove masters to take large leaps forward in the coming year!
Band Website: www.swifttechnique.com