May 19, 2018 9:30 pm - 1:00 am
Putnam Place, 63a Putnam Street, Saratoga Springs, NY 12866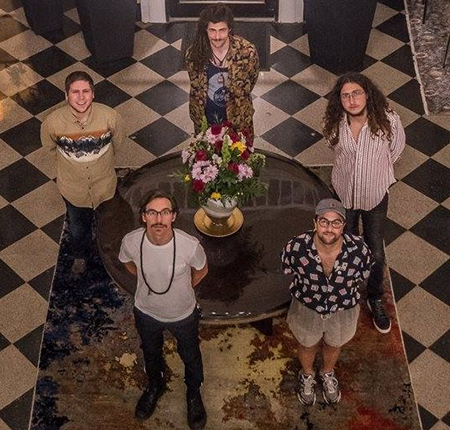 Doors: 8:30pm
Show: 9:30pm
Ages: 18+ (Note: there is a $5 surcharge for attendees under 21)
Tickets: $10
Let's Be Leonard and Root Shock team up for a special "Road to Disc Jam" show at Putnam Place!  Everyone who comes to this show will receive a raffle ticket for a chance to win a weekend camping pass to Disc Jam Music Festival!
Let's Be Leonard is a rock 'n roll jazz explosion out of Upstate NY that bursts at the seams of tight, lyrical pop ballads with a daredevilish, looney jam band quality that'll hook you like a lil fish. A full­fledged caravan, all five band members quit their jobs, invested what money they had into equipment and a tour bus, and have been living together in a music­centric collective lifestyle since early 2015. They are the darlings of their hometown, Saratoga Springs, NY, where local radio stations WEQX 102.7 FM, and WEXT 97.7 h​ave kept the singles from their debut album "C​OW.​", Kindergarden Blues and Frisbee on steady rotation, and where their renowned barn parties have been known to draw crowds of just over six hundred. They landed their track (also from C​OW.) ​Rocky Road on Relix Magazine's​ 2​016 January/­February compilation album​, alongside tracks from Tedeschi Trucks Band, Twiddle, and Lettuce. Let's Be Leonard spent much of 2016 on the road, completing two national tours to Austin, TX and San Jose, CA and seeing some noted successes in Colorado and along their Midwest route. Catch em in the northeast in between tours in their flagship pick tour bus. Hoochibah!
Band Website: www.letsbeleonard.com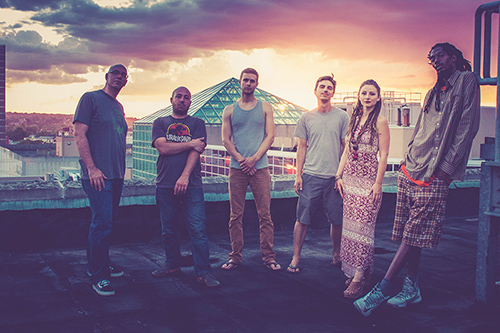 Root Shock formed in 2012 with regional veteran musicians whose love of reggae music flows deep. Their unique blend of reggae and heavy drum & bass combined with American roots and soul, and a focus on conscious lyrics result in positive dance music will make you want to move! The band has been surprising and delighting crowds across the New York region and beyond, bringing their unique high-energy style spearheaded by the stunning soulful vocals and stage presence of Jessica Brown to a wide range of settings. The band's dedication to spreading music with a positive message has paid off in entertaining, elevating, and energizing music lovers of all walks of life!
On the heels of their 2016 debut album, Root Shock is stepping up their game, hitting the road and bringing their renowned live show to clubs, festivals and concert halls far and wide. 2017 is already treating them well; winning the Syracuse Area Music Awards "Best New Artist" accolade as well as being crowned winner in the NYS Music's state-wide March Madness fan favorite competition. The band is continuing to concentrate on spreading their uplifting message and vibes to the masses. Root Shock's genre-bending sound has proven to fit many musical settings yet always stand out!
Band Website: www.rootshockmusic.com