February 10, 2018 9:00 pm - February 11, 2018 1:00 am
Putnam Place, 63a Putnam Street, Saratoga Springs, NY 12866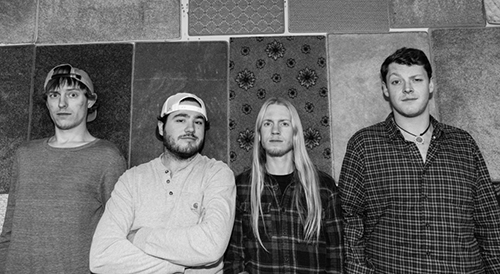 Doors: 8:30pm
Show: 9:00pm
Ages: 18+ (note: there is a $5 surcharge for attendees under 21)
Tickets: $15 Day of Show
Formula 5 is a four-piece improvisational rock band out of Albany, NY, featuring Joe Davis (guitar/vocals), Greg Marek (drums), James Woods (bass), and Matt Richards (keys/vocals). With a diverse catalogue of distinctive originals and familiar covers, Formula 5 will keep your feet moving and your mind engaged. Blending high-energy Rock n Roll with tasteful grooves, there is an emphasis on collective, goal-driven improvisation. Every performance is unique, leaving the listener excited for where the band may venture with their broad range of styles at their next show. Whether they are playing with Twiddle, Dopapod, Pigeons Playing Ping Pong, TAUK, Particle, Kung Fu, Assembly of Dust, Cycles, Spiritual Rez, The Heavy Pets, or gracing the stages of festivals such as The Werkout, Catskill Chill, Adirondack Independence Fest, Disc Jam, Wormtown, or Great North, Formula 5 continues to bring their sound to new fans throughout the Northeast and beyond.
Band Website: www.formula5music.com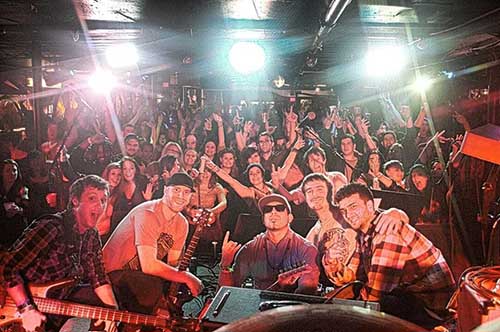 Fusing genres such as rock, funk, livetronica, reggae, metal, and jazz, Strange Machines have set high standards for their musical aspirations. Combining soulful melodies and harmonies with intricate instrumentation and upbeat improvisation, they have created a unique and progressive sound that radiates with listeners and keeps audiences captivated from beginning to end.
Strange Machines have an impressive resume for such a new band. They have played numerous sold out shows and festivals in their first couple years and have opened for national-touring acts such as Dopapod, Deep Banana Blackout, Turkuaz, John Brown's Body, Lotus, Giant Panda Guerilla Dub Squad, Lettuce, Consider The Source, Spiritual Rez, Pigeons Playing Ping Pong, Aqueous and more. The band has just released their sophomore studio EP entitled "Turn the Tide" which is now available online and at shows.
Strange Machines has carved out their own niche in the northeast music scene and show no signs of slowing down, ever pushing the sonic envelope.
Band Website: www.strangemachinesband.com