March 29, 2019 9:00 pm - 2:00 am
Putnam Place, 63a Putnam Street, Saratoga Springs, NY 12866
Doors: 8:00pm
Show: 9:00pm
Ages: 18+ (note: there is a $5 surcharge for attendees under 21)
Tickets: $12 Advance / $15 Day of Show
* The online presale period for this show has ended.  All remaining tickets will be available at the door.
Formula 5
Joe Davis, Greg Marek, James Woods and Matt Richards  hail from diverse musical backgrounds around the Capital Region of NY. Influenced by jam bands, jazz legends and classic rock, they fuse their influences to create a unique style of songwriting and collective improvisation. Formula 5 ties originals and select covers together with a remarkable approach to instrumentation and improvisation.
Whether they are playing with Twiddle, TAUK, Particle, Kung Fu, Assembly of Dust, Dopapod, Spiritual Rez, and The Heavy Pets, or gracing the stages of Northeast festivals such as Catskill Chill, Disc Jam and Buffalove, Formula 5 has continued to grow rapidly, winning over new fans throughout the Northeast and beyond.
Band Website: www.formula5music.com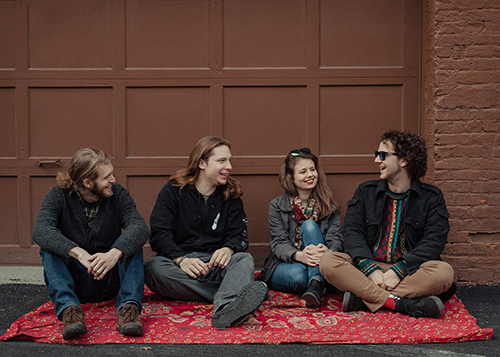 Experience Glass Pony's high-energy psychedelic groove circus. With a wide variety of influences, from 60's and 70's rock and funk to 80's post-punk, 90's jamband and 00's indie and post-rock, the band provides a unique and entertaining experience with a focus on live performances that incorporate danceable grooves, interesting set lists, and creative and compelling improvisation and songwriting.
Band Website: www.facebook.com/GlassPonyBand