December 15, 2018 9:00 pm - 1:00 am
Putnam Place, 63a Putnam Street, Saratoga Springs, NY 12866
Doors: 8:00pm
Show: 9:00pm
Ages: 18+ (note: there is a $5 surcharge for attendees under 21)
Tickets: $20 Advance / $25 Day of Show
* The online presale period for this show has ended.  All remaining tickets will be sold at the door.
The Everyone Orchestra's conductor, Matt Butler has been leading a rotating cast of accredited musicians through full-length shows that are entirely improvised, since 2001. In 2012, Butler gathered particularly well-known musicians from bands like Phish, Moe., and others, and recorded Everyone Orchestra's first studio album, Brooklyn Sessions [2012].
"The experience of playing with different musicians, improvising every night, and getting the crowd involved in ways different from regular show has provided an unparalleled live music experience," said Butler. "Utilizing conducted improvisation as a tool to facilitate spontaneous group compositions, is what makes EO unique and magical."
The Everyone Orchestra conductor/founder Matt Butler has taken its participants, both on stage and off, on improvisational journeys with the most diverse of lineups at festivals, theaters and philanthropic events both nationally and internationally. A laundry list of hundreds of musicians, dancers, singers, guest conductors and community organizations have embraced the experience of EO in single shots of musical adrenaline to the soul. Tuning in to his energy, the band and audience utilize The Conductor as their pivot to the set mood of each passing jam as he communicates with the musicians using hand signs, whiteboard and assorted mime suggestions.
The list of Everyone Orchestra participants is an increasingly wide and intercontinental group including members of The Grateful Dead, Phish, Furthur, Ratdog, Trey Anastasio Band, Gov't Mule, String Cheese Incident, moe., Allman Brothers Band, Yonder Mountain String Band, The New Mastersounds, Big Gigantic, Punch Brothers, Dumpstaphunk, Pink Floyd, Living Colour, Galactic, Dirty Dozen Brass Band, Railroad Earth, Thievery Corporation, Lettuce, Infamous Stringdusters, Leftover Salmon, The Flecktones, King Crimson, Tuvan throat singers, live painters, dancers, chanters, choirs, hula hoopers, firespinners, jugglers, stiltwalkers, storytellers, a presidential candidate and hundreds of others among a growing legion of other performers.
Marching clearly into uncharted territory, The Everyone Orchestra balances the challenges of live group improvisation with triumphant tension and release conduits of music which head deep into the soul. This unique collaborative of performance deeply encourages and requires audience interaction. The edge of your seat enthusiasm for what is next is the fuel behind the continuous musical experiment of The Everyone Orchestra.
Band Website: www.everyoneorchestra.com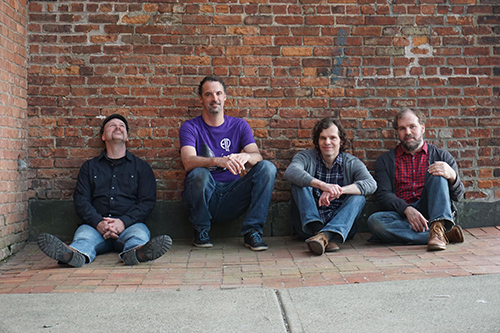 The Eastern Highs are based out of Troy, NY. They bring a sound that it focused on strong songwriting with touches of alternative, soul & folk influences. Collectively they have performed with the likes of Moe., Jewel, Derek Trucks, P-Funk, John Medeski, Les Claypool, David Grisman, Rusted Root, Method Man and Bob Weir.
Band Website: www.theeasternhighs.com