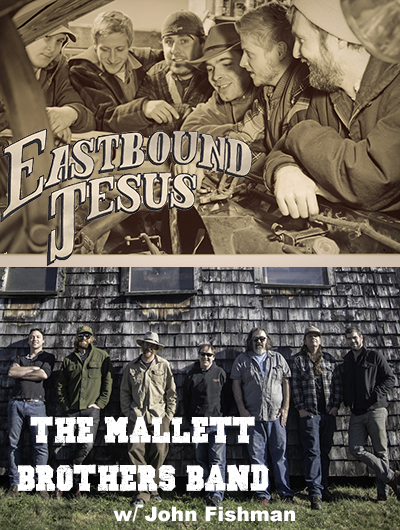 April 20, 2018 9:00 pm - 1:00 am
Putnam Place, 63a Putnam Street, Saratoga Springs, NY 12866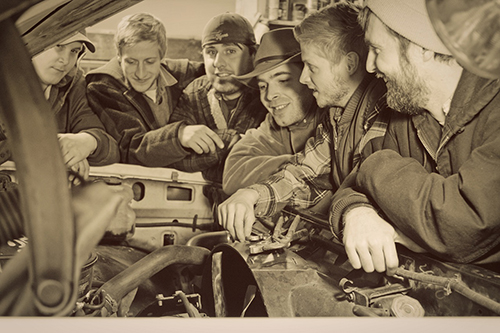 Doors: 8:00pm
Show: 9:00pm
Ages: 18+ (note: there is a $5 surcharge for attendees under 21)
Tickets: $17 Advance / $20 Day of Show
** Click Here to Purchase Tickets **
In the past five years, Eastbound Jesus have been busy. They have released four studio albums and a live album all while cramming into a 15 passenger van on the weekends and playing gigs to enthusiastic audiences all over the Northeast.
Eastbound Jesus is comprised of six friends: Adam Brockway (vocals, guitar), Carl Anderson (drums, vocals), Luke Anderson (banjo), Dylan Robinson (electric guitar), Dave Wright (bass) and Zack Infante (lap steel and electric guitar). Their music draws from a diverse range of influences, from bluegrass to country to rock and roll and beyond. They have developed a style that is distinctly their own, one they have dubbed "Northern Rock." Featuring shredding banjo and guitars, a thumping rhythm section and sweet sounding vocal harmonies, it's a sound that expresses what life is like in a small town, through all of it's changing seasons.
They released their first album, Greatest Hits Volume 1, in January 2011, four months after forming in a barn on the outskirts of rural Greenwich, New York. It didn't take long thereafter before folks took notice and the band's rabid fanbase grew. Their latest release was 2015's "Hollerin'," the band's most unique and polished effort to date. As time passes, the music keeps coming, the setlists get longer and the fans keep dancing.
Band Website: www.eastboundjesus.com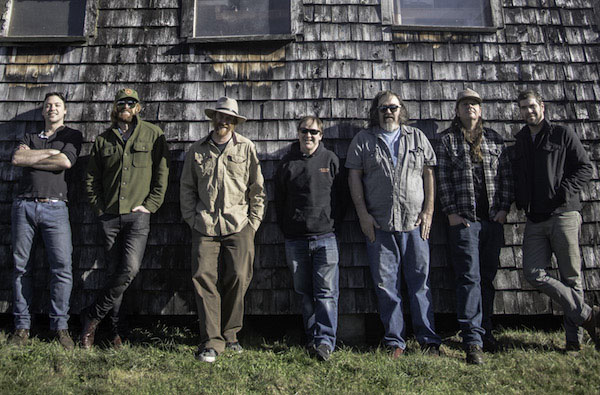 Phish drummer, Jon Fishman joins The Mallett Brothers Band to kick off the evening.
The Mallett Brothers Band's busy tour schedule over the past seven years has helped them to build a dedicated fanbase across the U.S. and beyond while still calling the state of Maine their home. With a style that can ranges from alt-country to Americana, country, jam and roots rock, theirs is a musical melting pot that's influenced equally by the singer/songwriter tradition as by harder rock, classic country and psychedelic sounds. Texas Hill Country Explore Magazine calls them "New England's wildly eclectic crew of genre rebels." Bill Copeland Music News says "Combining their authentic roots rock sound with a reflective lyrical style that perceives stories on the level of epic myth, it's like William Faulkner has been resurrected with an electric guitar in hand.."
"The Falling of the Pine," the band's most recent release, reimagines a group of 19th Century Maine folk songs collected in the 1927 book "Minstrelsy of Maine."
Band Website: www.themallettbrothersband.com